Hague: Fans saved the historical ticket booths
source: ADOfans.nl; author: michał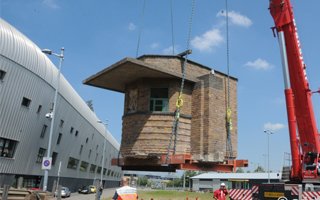 Soon after relocation to the new stadium fans of ADO Den Haag began efforts to save the old ticket booths. Now, as a result of these efforts, both kiosks were transported to the new stadium.
In 2007 ADO Den Haag moved from their old Zuiderparkstadion and settled in the eastern Forepark area. The old ground was soon demolished, but supporters began campaigning to preserve two ticket booths, which were a very distinctive part of Zuiderparkstadion.
Among some of the fans, according to online polls quite many, the kiosks fit to the guidelines of the 1988 Monument Act. Both of them were built back in 1925 with an attractive brick front. They were used to sell millions of tickets and for many represented a high sentimental value, especially with the rest of the stadium gone. While municipal authorities weren't so keen on the prospect of leaving the two kiosks stand alone in Zuiderpark, the campaign moved forward.
Fans, most notably those within ADOfans.nl community, got engaged in fundraising to transport the booths to the new stadium. Initially it wasn't clear whether they could be carried in one piece or destroyed and rebuilt on the new site. The cost was also unclear, but the fundraiser began in early 2012 with a goal set at €30,000.
It later proved higher as each ticket booth was set to require the sale of 5,500 'bricks', each priced at €7.5 (totaling at over €41,000). Launched in 2012, the campaign ended recently with the help of sponsors.
On Thursday a mobile crane and two heavy load trucks transported both kiosks to the south-eastern corner of Kyocera Stadion, where they will now rest on a green plane, being a monument in its own rights for the fans.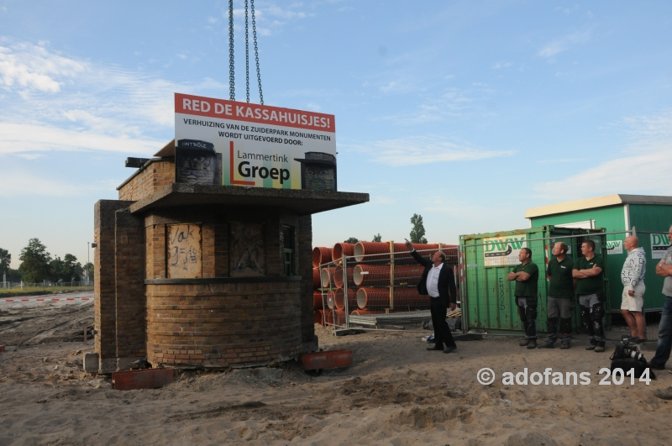 Photo: ADOfans.nl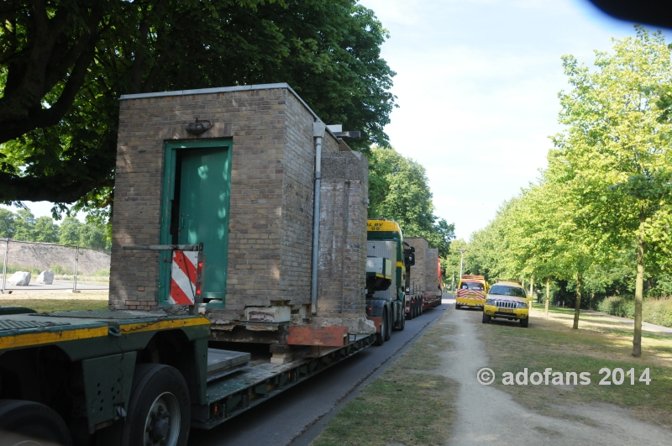 Photo: ADOfans.nl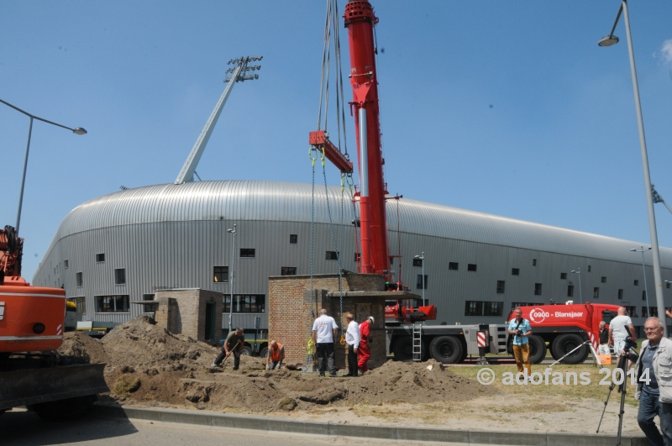 Photo: ADOfans.nl