Turkey: Court suspends controversial fan cards
source: Radikal.com.tr / milliyet.com.tr; author: michał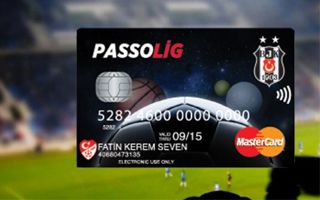 Italian or Polish football fans never heard this kind of good news, but in Turkey things seem more positive. The 16th Court of Ankara ruled to suspend Passolig, the system forcing each supporter to provide sensitive data to get inside any stadium within two top leagues.
The response towards Passolig has been almost unanimously negative since the system was launched in early April. Some fans protested in the streets in large numbers, while others decided to stop attending games. This was painfully noticeable for some clubs that saw a steep decline in attendances. A couple sides, primarily the champion Fenerbahce, decided to boycott Passolig in its entirety, for which a fine of TRY 100,000 applies per every home game.
One supporter group, however, went further. Taraf-Der, short for Fan Rights Solidary Center, challenged Passolig in court as unlawful. Today the 16th Court of Ankara ruled that the system needs to be suspended immediately and that further implementation will be considered a breach of the law.
Reasons for the ruling are supposedly similar to grievances raised by the fans for months. The system forces everyone attending football games to share their private data. Not only those in ID cards or face photos, but also bank account numbers. Meanwhile the use of such data may be used for further victimization of supporters, according to the court.
Of course the suspension of Passolig does not mean the system will now be scrapped in its entirety. Most probable scenario sees either an appeal to the latest decision or modification of the scheme to avoid further claims from fans.