Turkey: Supporters protest new fan cards
source: StadiumDB.com; author: michał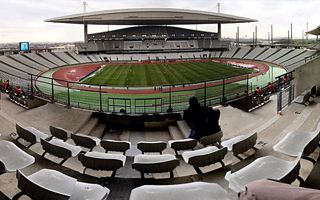 Just like the Italian "Tessera del Tifoso", new Turkish Passolig card causes huge controversies. Fans across the country boycott games and take into the streets.
Sunday's derby between Beşiktaş and Fenerbahçe could have been a great feast for fans. The host team is fighting to retain runner-up title, chased by Galatasaray. The away side are already champions of Turkey. So how many people should this derby and game of two best teams draw in Istanbul?
Not many, apparently. Thousands of fans are involved in mass boycott of the new fan card system, not only here in Istanbul. While Beşiktaş didn't disclose official attendance at the game, it's understood to be at roughly 18,000, a miserable number at the 75,000-capacity Olympic Stadium.
As if the small turnout wasn't enough, people who came encountered serious problems with entering the stadium. Some fan card scanners refused to work and cards were checked manually, while some fans were able to enter the stadium without tickets at all, scanning their bus-pass or another card.
The fan card system has been a serious concern for months before finally implemented last week. 40 supporter associations from across Turkey appealed not to introduce it, but the Turkish Football Federation (TFF) didn't listen. Now Passolig, as the system is called, works in top two divisions and no-one can enter stadiums without it.
Clearly it doesn't work properly just yet, but in theory the system should be an improvement in comfort and safety at football games. No more paper tickets, only the new 'E-bilet' carried on one's Passolig. But reality seems to be closer to Italian system of 'Tessera del Tifoso', which is still subject to serious criticism despite years in operation.
First of all, the card means extra spending for fans. Supporters of most clubs will be charged 15 lira for their Passolig, while most popular clubs will see their fans pay 25 lira. Why? Because it's easy money.
Additionally, the card can only be obtained as a payment card, whether debit, pre-paid or credit card. And finally, this private system will gather sensitive data on card owners, including bank accounts. In a country where police is used to get rid of political opposition (also that inside stadiums), this kind of database is considered potentially dangerous for those listed in it.
So far several supporters were arrested in Istanbul after fans of three biggest clubs marched together against Passolig and clashed with police. Similar demonstrations took place in various cities across Turkey. Just yesterday in Izmir supporters of five largest clubs joined forces to march in protest.