Germany: Two stands in Chemnitz ready already next season?
source: FreiePresse.de / StadiumDB.com; author: michał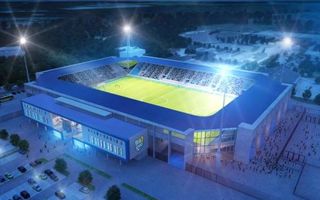 The latest stadium growing in Saxony is progressing decently, but supporters of the 3rd league Chemnitzer FC had to wait years to see it happen. Next season they'll be able to use two terraces of the new structure.
Already at the beginning of 2014/15 season of the 3. Liga fans of Chemnitzer FC will enter the southern terrace, followed by almost identical stand north. Both end zones are being worked on by BAM Sports as we speak. Ground was broken in January 2014 in the south and several weeks later in the north of the existing stadium.
Currently foundation works are almost at an end, which means the structure should grow rapidly from now on. The design provided by renowned agn-Gruppe foresees a very simple, prefab skeleton of the stands. Apart from installation simplicity, it's also very economic, expected to cost around €25 million.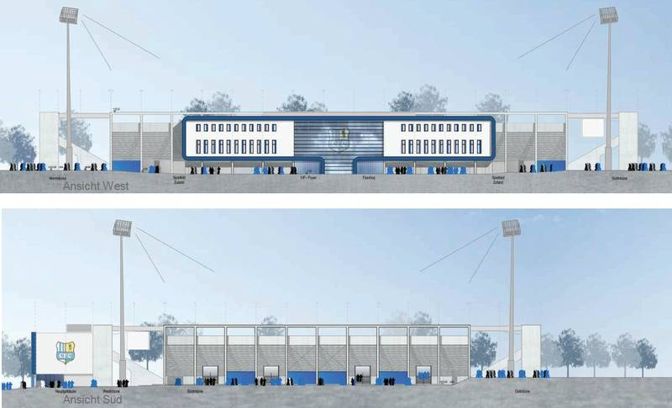 To assure Chemnitzer FC are able to hold home games at all times, stadium redevelopment is phased and stands will provide no less than 10,000 capacity throughout the revamp. Last phase, the east stand, is expected in the second half of 2015.
While current progress is on schedule and on budget, it wasn't always equally well in Chemnitz. Supporters of CFC have been waiting for a few years to see groundbreaking. Initially the stadium, along a different design, was expected to open its doors already last year.