Dortmund: Standing at Borussia gets more expensive
source: DerWesten.de; author: michał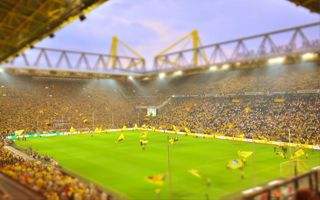 Though the Westphalia club recorded significant profits last year, in the 2014/15 season it will become the first Bundesliga club to ask over €200 for the cheapest season ticket.
Westfalenstadion in Dortmund is known for its vibrant atmosphere, largely (and literally largely) thanks to the Südtribune. That renowned section accommodates roughly 25,000 people at one single tier. It's also no secret that Borussia tops the global football attendance statistics year after year, this season managing to get an average turnout of 80,323 per game.
The numbers are impressive and many envy the Bundesliga club what they've created over the years. Or in fact all of the Bundesliga, which has both affordable tickets (standing room is under €20 per game) and terracing for most vibrant fans.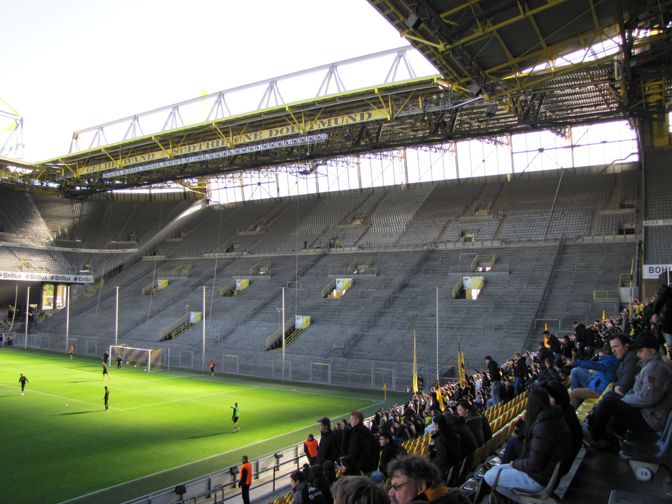 Fot: Groundhopping Merseburg
But the affordability is now questioned by some fans as Borussia presented their 2014/15 pricing policy to season ticket holders. Cheapest season entry fee for terracing will rise from €190.5 to €204 ($260 to $280), making BVB the first side to go beyond the €200-mark.
While prices for seating differ very slightly, for people using discounts on standing this means even 16% increase, over ten times the actual inflation. What raised controversy expressed by DerWesten.de, is the increase on tickets for poorest fans, especially after the club recorded a €53 million income last year.
Throughout the season (17 games) this means only a €0.8 increase per game. €12 for getting inside Westfalenstadion might be considered next to nothing for Premier League supporters, who pay several times more every game. But compared domestically it's the most expensive season ticket for terracing. Of 11 clubs that already announced their prices for the 2014/15 campaign, according to DerWesten.de, Borussia is the single most expensive. Hoffenheim and Eintracht Frankfurt are cheapest with €150 and €157, respectively.