Rio de Janeiro: Maracanã losing big money
source: Bloomberg.com / StadiumDB.com; author: michał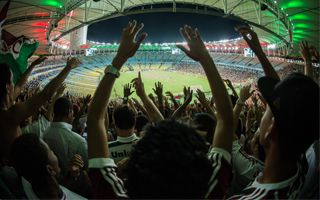 Redeveloped for over 1 billion reais, Brazil's largest stadium has had a difficult first year. Though the loss was expected, its size is very significant at over $20 million.
The complete cost of Maracanã's redevelopment exceeded 1 billion reais ($470m / €335m) and was covered mostly by taxpayers. After the project was delivered, the stadium was privatized and transferred to a consortium of operators including most notably Odebrecht, the stadium's contractor.
It's now one year since the revamped 'Maraca' was opened and it hasn't been an easy year. Important preparations for the Confederations Cup and World Cup coincided with largest Rio de Janeiro clubs moving in for their league games – this was always expected to be challenging for Consórcio Maracanã.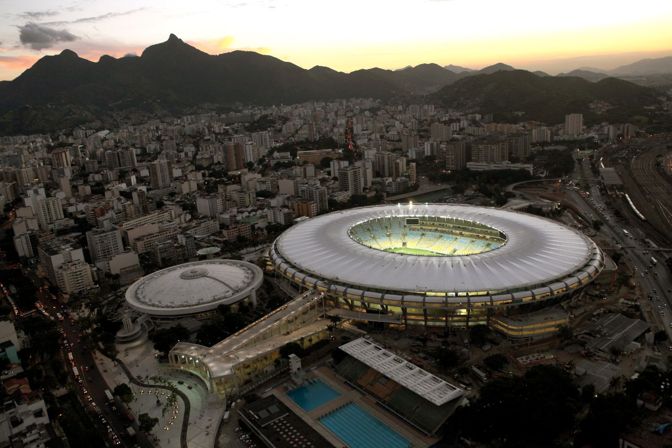 Photo: Copa2014.gov.br
Interestingly, while there were no worries of Maracanã's fixture calendar, filling the stands for league games is a much harder task. Not everyone knows that even the largest clubs in Rio had attendances of under or around 20,000 back in 2012. After moving to the new Maraca, Fluminense, Flamengo and Vasco saw significant increase in turnout, but still struggle to fill 50% of the 78,838 capacity.
Even derby games haven't been selling out, though the atmosphere inside is very much as it used to be at the old stadium. This proved important for supporters, who were initially treated into a very 'consumer-oriented' approach by new operator, who banned large flags or taking shirts off. These rules didn't pass eventually and the ambience in end zones is often hot.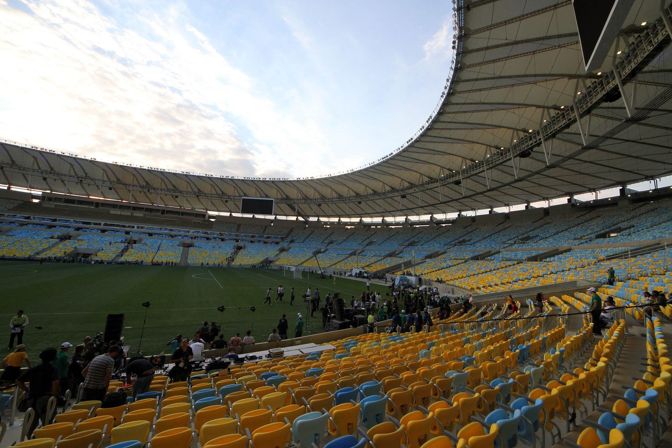 Photo: Copa2014.gov.br
Along the sides not so much – this is where Consórcio Maracanã sells the most expensive corporate zones and has still a lot of work before they're full. All of the above challenges are common to operators of all new stadia, which is why the consortium isn't devastated by first year's financial results.
Denio Cidreira, director of entertainment properties for Odebrecht SA, said revenue in 2013 was "frustrating" and though 2014 would be better, he expected further losses. The annual loss stands at 48 million reais ($21.4m / €15.4m) and will be decreasing until the stadium breaks even in 2016. Or so is the plan.