London: Tottenham to break ground in 2015?
source: StadiumDB.com; author: michał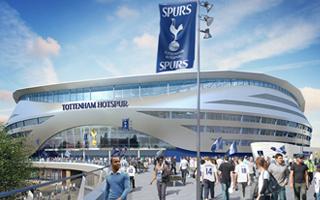 After years of waiting construction is still a distant dream, but Tottenham Hotspur hope to launch their tender in late 2014. This would make a mid-2017 opening feasible.
When we first showed this design by KSS Group, our website was available only in Polish. Now, five years later, not much has changed.
Of course there were alterations in surrounding infrastructure plan, Tottenham also attempted to grab tenancy of the Olympic Stadium, but the club's plan of building the new 56,250-seat home still hasn't taken off.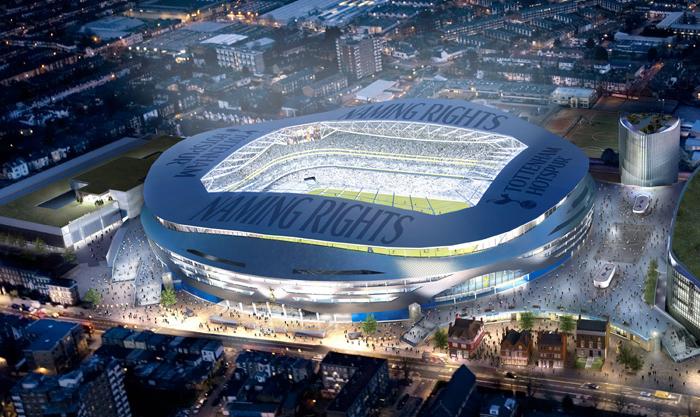 Most recent deadlock is associated with last remaining land owners on the site. This case has been ongoing since April 2013 and Hotspur expect a compulsory purchase order (CPO) to be issued soon by secretary of state Eric Pickles.
The new stadium is expected to be part of a much greater Tottenham district redevelopment. First phase of that project is already delivered – the Sainsbury's supermarket. Sale of the store land contributed to the club's budget for the new stadium.
Another phase will be done this Summer as club-sponsored Tottenham University Technical College opens its doors. Over 36,000 sqm of land have been cleared to date and await for construction of the stadium to begin. The new ground will be partly located on the White Hart Lane blueprint.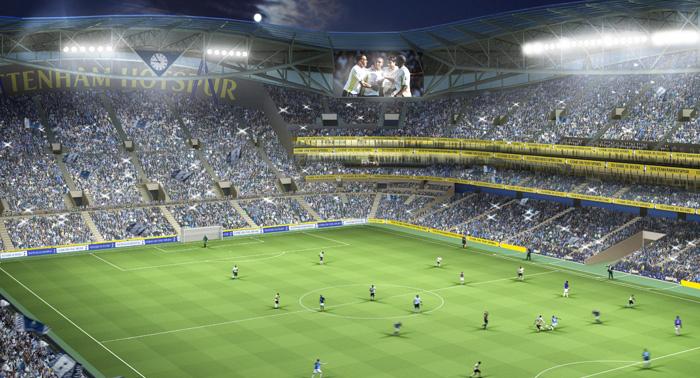 The club said: "It is a major development that will present ongoing challenges and subject to these challenges being manageable we anticipate going out to tender for construction late this year which will make a stadium opening date of Summer 2017 feasible."
McLaren is believed to be planning a joint venture with Spanish giant FCC to bid for the main stadium build. Other bidders are likely to include McAlpine, O'Rourke and BAM.
Tottenham are the smallest club in terms of stadium capacity of all the top 20 European football sides. With capacity of over 36,000 their current White Hart Lane is 99,4% full on average and season ticket waiting list grew to 47,000 (!) people. Roughly half of those waiting can be satisfied by the new stadium, the rest have to wait for current season ticket holders to resign, which doesn't happen too often.