Kuwait: What next for "model of corruption"? Public inquest ordered
source: arabtimesonline.com / KUNA.net.kw; author: michał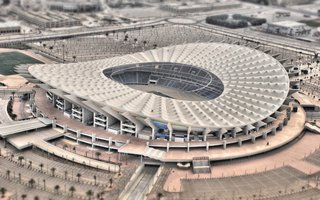 It's huge, impressive and... still not finished. Meanwhile the concrete structure of Kuwait's largest stadium is cracking already. Public Prosecution will now examine the project.
Not only within the Arab Peninsula, but around the world few stadiums can match this one in terms of splendor. Its smooth silhuette and grand roof can be seen from miles away in good weather. But unfortunately Kuwait's national stadium can be viewed almost only from that perspective – from the outside.
Jaber Al-Ahmad Al-Sabah International Stadium was delivered already in 2007, but to this day hasn't been officially launched into operation. While it played host to the 2010 AFC Cup final and saw local Al-Kuwaiti tryumph, stands were mostly closed for the public. Problems surface every now and then, concenring improper planning or execution of the structure.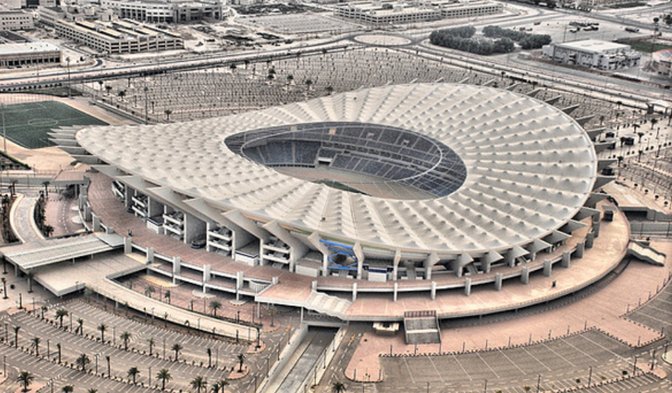 In 2013 alarming cracks were found in no less than 16 (!) concrete supports. The massive blade-shaped pillars were examined by scientists, but to date no serious steps were taken to improve the situation, according to member of parliament Riyadh Al-Adsani.
He described the Jaber Stadium project as "a model of corruption", accusing the State Ministry for Youth Affairs of failure to fix the defects prior to the expiration of the bank guarantee. He pointed out the Contracting Law mandates the contractor to rectify errors for 10 years.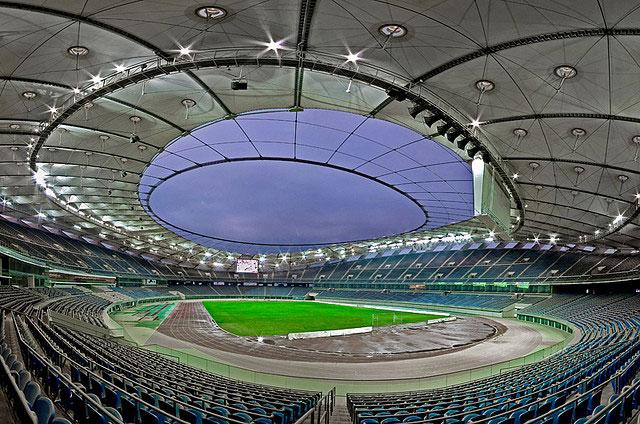 Numerous accusations regarding the stadium's execution led to a public inquest, which was ordered during yesterday's cabinet meeting. The decision came following a briefing by Minister of Information and Minister of State for Youth Affairs on a recent report compiled by a fact-finding committee on the stadium project. The report involved contracting, designing and execution procedures and the reasons for the delay in the project, the minister said.
The Public Prosecution will examine reported negligence, remissness and laxness to bring anyone found guilty to accountability, the minister added.