New York: NY City FC stadium announcement soon
source: MLSSoccer.com; author: michał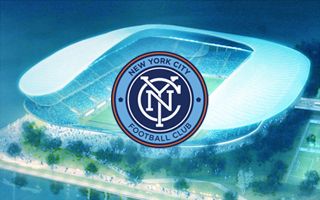 New York's youngest sports club has just presented its official badge. The sister-club of Manchester City's next step will be the new (temporary) stadium presentation. An MLSSoccer.com report.
During NY City FC's club badge presentation on Friday club director Claudio Reyna gave a clue about NYCFC future home, at least the temporary one for 2015. He kept things simple by saying that a decision on the venue would be publicly made in the coming weeks.
"We're close on that. We'll soon announce where we'll be playing," Reyna said. "Within the next month. We expect to have an announcement within the next month."
As for New York City FC's continued search for a soccer-specific stadium to call their own, that seems much farther off. Reyna said the club has a number of potential locations under consideration, but there's still work to be done to secure one that makes sense for all the involved parties.
"We're still looking, we're talking to the city," Reyna said. "There's a lot of possibilities for the stadium and we're continuing to do our job, which won't be easy, but we feel good about it. We have a team of executives that are working very hard to not only get a stadium that we're happy with, but that is good for the city of New York as well."
In late 2013 New York City FC were linked to a site near the Yankees stadium. The supposed location for a new $400-million stadium is shown below.