New York: Four bidders competing for Cosmos stadium site
source: empireofsoccer.com; author: michał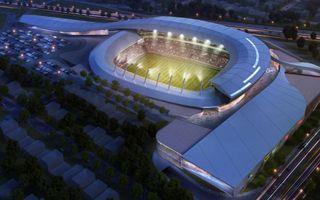 Decision is expected soon on the Belmont Park site, where reborn NY Cosmos hope to build their future home. The football club has three counter-bidders, Empire of Soccer informs.
The most famous club from United States hopes to get back on global football map and eventually play in the MLS. To make these dreams come true, one of three New York's major clubs needs a new stadium.
It's proposed to be set near Belmont Park racetrack and a bid by the club was filed last year, following request for proposals by the Empire State Development Corporation. The public entity wants to transform what is now only parking space into a major community hub for entertainment and leisure.
Cosmos proposed building a new football stadium for 25,000 people, a 175-room hotel, retail spaces and public green recreation spaces on the 36-acre (14.5-hectare) site. Altogether the development is to cost $400 million, of which the stadium would consume just over half.
The club is one of four bidders in the running, only one to propose a stadium. Other bidders include Engel Burman Group and Basser-Kaufman in a joint bid, offering to develop 28-cares of retail space, including a recreation center, supermarket, stars, a community center and a soccer field. Related Companies has a similar proposal, without the development of a soccer field. Blumenfeld Development Group offer a different take, with a "big-box store" at the center of the site (think Best Buy, Home Depot), surrounded by athletic fields, restaurants, a community center and a health center.
Decision by the ESDC is expected soon, though no official date has been established so far. Cosmos' proposal may be viewed below.