New design: First ever modular stadium for FC Dordrecht?
source: StadiumDB.com; author: michał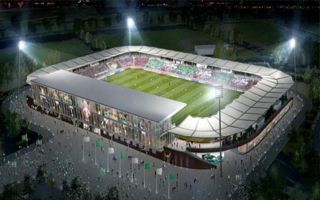 We've all seen temporary stands or even stadiums, but not a permanent one built with simple modules that can easily be replaced or transported to a different location. Will this Dutch stadium become a model for Qatar?
FC Dordrecht has been fighting for a new stadium for 8 years now, teamed up with a major construction company Ballast Nedam throughout that period. Fans were treated to varying concepts, listed below.
Previous attempts
To make the stadium feasible financially and sustainable, FC Dordrecht planned to conjoin their new ground with commercial functions of different kinds. As seen in the first rendering by Amsterdam based office Zwarts en Jansma, there was a plan to integrate a large hotel into the stadium.
The 186-room building was to overlook the entire stadium, but despite an agreement with Van der Valk hotel operator the plan fell through.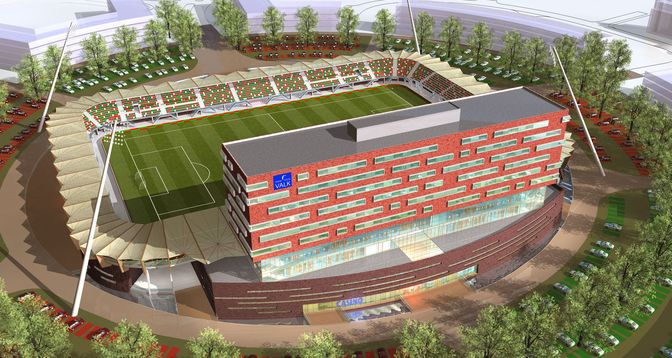 Another idea saw the stadium built into a larger commercial complex, a mall with supermarket and a cinema. Another distinctive partner came about, Looye Vastgoed, but this time as well it didn't happen for Dordrecht.
As presented in the rendering, the plan had some interesting features, like covering part of the stadium with grass or locating parking sites atop the structure.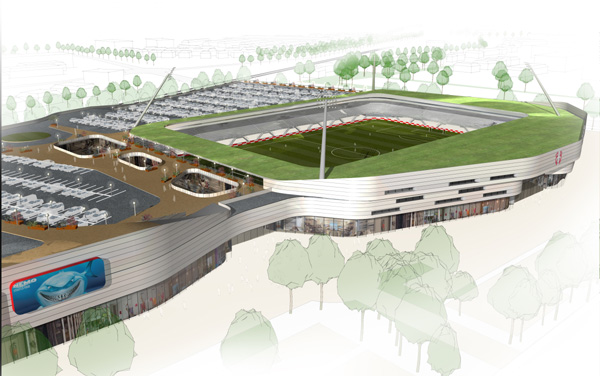 Finally, having seen the previous ones abandoned, the club went in a different direction the third time. With the municipality opposing both the cinema and supermarket, this time the stadium was detached from other functions, but further buildings were still planned on the site.
This plan was expected to see the new stadium ready in 2013, but didn't happen once more.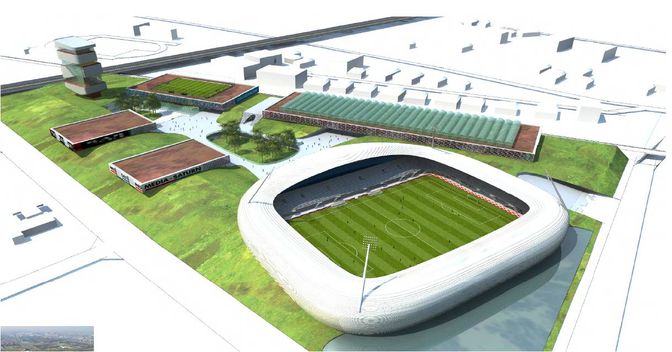 As seen above, very few clubs worldwide saw that much diversity in their stadium bid models. This time it's completely different – there are no secondary commercial functions, it's as simple as can be.
Like the previous concepts, this scheme would see a new 6,000+capacity stadium built for FC Dordrecht. Not impressive aesthetically, extremely simple and schematic. But there's a very good reason for it.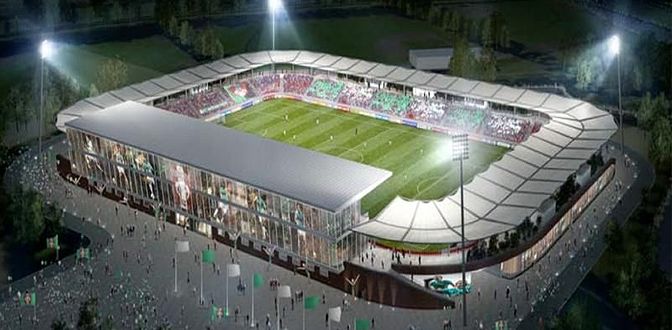 The new stadium is expected to be perhaps the most versatile ever. With all of the structure being created with simple modules, redevelopment, expansion or even relocation are expected to be easier than in any case before.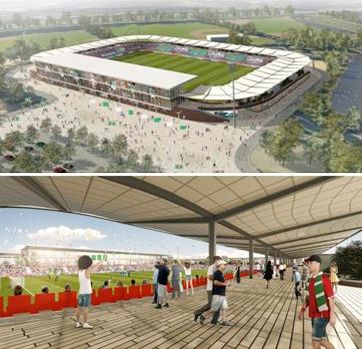 And this doesn't make the structure temporary by definition. It's expected to meet all primary infrastructural requirements and club expectations for office and hospitality spaces. The entire ring of stands will also be surrounded by a promenade with catering and sanitary facilities.
According to FC Dordrecht, the stadium may become a perfect model for countries not needing sports infrastructure in the long term, like Qatar ahead of the 2022 World Cup. As major companies from across the globe compete to get a share of the tournament, this might become a significant advantage for Ballast Nedam.
Expected to last several months, the project is worth some €12 million and should be ready in 2016. There's no official support for the final scheme in the municipality, but both the mayor and councilors before gave support to the plan of building a new stadium finally.