New design: BMO Field expansion plans
source: StadiumDB.com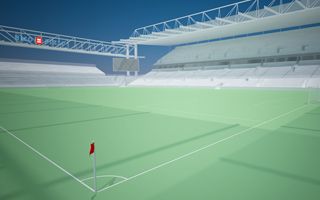 The national football stadium of Canada awaits expansion. With 30,000 permanent and covered seats, it's supposed to exceed MLS standards. For special events even 40,000 may be allowed inside.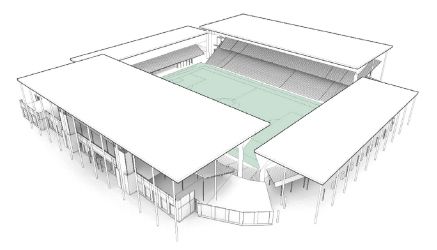 Though opened as late as 2007, the stadium playing host to Toronto FC and Canadian national team already lags behind most modern venues of the MLS. The league is growing rapidly and despite small upgrade in 2010 BMO Field is intended to get "more European" now.
The western main grandstand will be left untouched. Likewise, the opposite side is to be retained, but a new upper tier will be added to the existing east stand. This way both sides will together hold 25,000 people.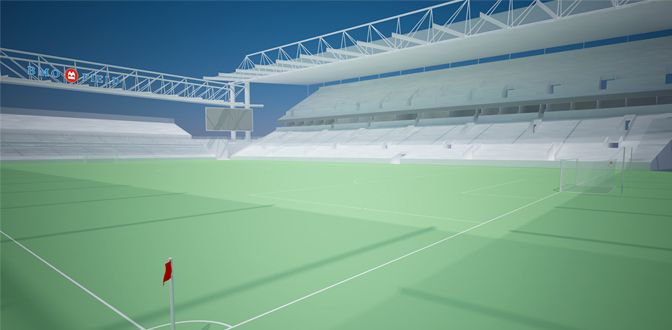 Image: Gensler / Maple Leaf Sports & Entertainment
Both end zones are to be dismantled completely and replaced with retractable seating. This way capacity for football games increases to 30,000, while at the same time American/Canadian football may be played at the stadium.
Both these disciplines require a longer field and thus the folding stands will give way on match day to increase pitch size. New turf, strengthened with synthetic fibers, would be required to withstand use in all disciplines.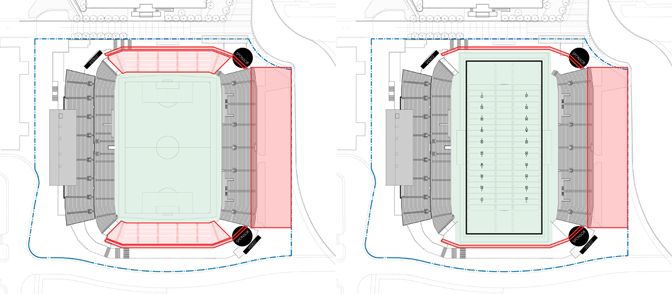 Image: Gensler / Maple Leaf Sports & Entertainment
Should the need arise, additional temporary seats may be added behind the end stands, forming a second tier. With all seats in use, the stadium may reach capacity of 40,000 people.
Perhaps most important in the redesign carried out by renowned practice Gensler, is the roof. Supported by pylons in the corners, new cover for each stand will protect all seats apart from some temporary ones. Support pylons will also accommodate two new video screens in the corners.
First renderings and sketches were presented this week as the project goes under consultation. Should all go as planned by Maple Leaf Sports and Entertainment, the reconstruction may get underway in late 2014. Entirely transformed stadium could be ready in May 2016. The project's budget is estimated at $120 million.