Florence: New stadium for Viola or squad improvement?
source: Diretta.it / Goal.com; author: michał
After January's encouraging news, now fans of Viola may lose some enthusiasm. Fiorentina board member calls for investment in players, not a new stadium.
The stadium-related emotional rollercoaster for Fiorentina fans has been running for almost a decade now. Varying plans of how and where to build the stadium were drawn over the years and despite numerous renderings and ideas, none came to fruition. Viola still play at the outdated Artemio Franchi.
Refreshing statement came in January this year when club owner Andrea Della Valle announced the plan of building the new stadium finally. With new legislation supposed to facilitate private financing of stadiums, the club owner also assured engineers are already working with city officers on the scheme.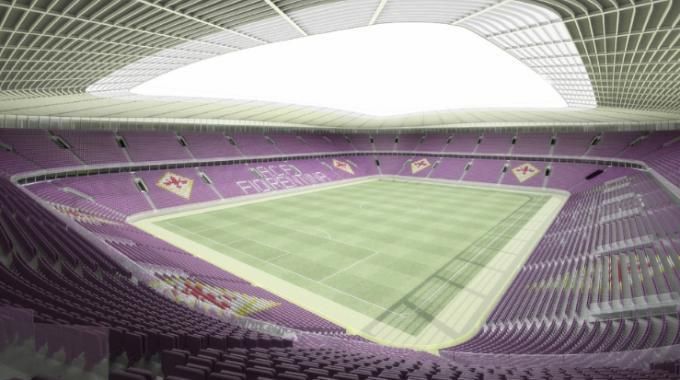 One of many various visions of the new Viola stadium presented in recent years.
Especially the comparison to two existing stadium may have worked on imagination of supporters. "Our engineers are working together with those in the town of Florence," the Italian told Radio24. "We willl not follow Juve's stadium as a model but we will look at Bayern's home ground.
"The new stadium will provide a lot of services for the city of Florence. It will be an innovative project."
With the debate over new stadium still heated, Fiorentina board member Eugenio Giani decided to step in. "If we want to strengthen Fiorentina we need to do it in stages, rather than a new stadium" Giani said to Diretta Sport.
"If you're asking the Della Valle brothers to invest €100m on a new sports park then obviously this money won't be spent on strengthening the team.
"I don't see the clamour for a new stadium as a positive thing. I would rather use the money to strengthen the team to consistently get into the Champions League and fight for the Scudetto."