New construction: Arena 92 in progress
source: StadiumDB.com; author: michał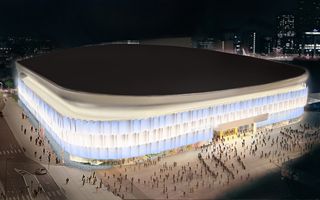 Works were officially launched in December, but real progress may be observed now. This is why we have first construction photos for you of what may be the world's most modern rugby stadium.
We've presented the first version of this project back in June 2011. This is when renowned Christian de Portzamparc won the approval of his concept for rugby side Racing-Métro 92. His idea shows a modern, almost futuristic form, delicately curved and covered with light baleens.
The stadium with 32,000 permanent seats and over 40,000 capacity for concerts is a private project of Jacky Lorenzetti, owner of Racing. His company, Ovalto Investissement, is the investor. Together with two municipal entities (Nanterre commune and EPASA, the district of La Defense authority) the company constitutes the Racing Arena consortium, coordinating the project.
Due to extensive secondary uses, like 33,000 sqm of office space for lease, the stadium will prove very costly, priced at just over €350 million ($480 million).
To retrieve the expense the stadium has to become one of the leading event destinations in Paris. 20 rugby games on artificial turf and as many as 30 other large events are planned, resulting in app. 1.55 million visitors every year.
Creating such a sports and entertainment hub raised significant concerns among the local community over noise pollution. To address them the retractable roof planned initially was dropped and will be replaced by permanent cover with additional noise insulation. The change is illustrated by the below renderings, one from 2011 and another from early 2014: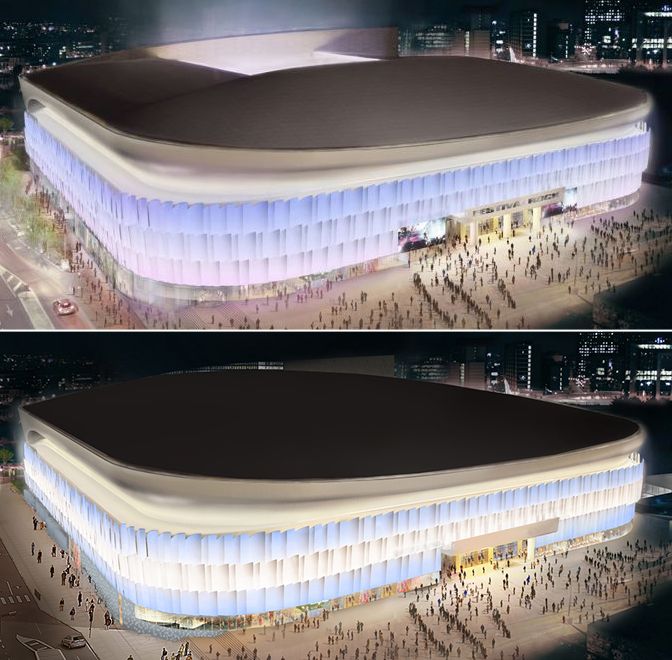 Racing Arena officially launched the construction process by cornerstone mounting in early December 2013. Currently ground works and foundations are being laid. The project is expected to last until late 2016, foreseeing opening in early 2017.
First construction photos were brought to you by Cochise75, who we thank very much for the help!
Photo: Cochise75