Bucharest: Stadionul Naţional needs renovation?!
source: Ziare.com / Dolce-Sport.ro; author: michał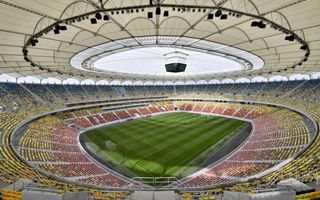 Romanian media were stunned yesterday, hearing about the new national stadium needing renovation works ahead of Euro 2020. Football association claims it doesn't meet UEFA criteria.
The new national stadium of Romania was opened in September 2011 and has served both the national team and top Bucharest clubs since then. However, yesterday Mircea Sandu, chairman of the Romanian Football Association, admitted there ate shortcomings.
"I stress that everyone appreciates the stadium, but it needs to undergo renovation ahead of Euro 2020. Shortcomings we found over the two years need to be fixed.
"At the skyboxes clients pay good money to watch games, but they're bothered by all sorts of individuals. There are a lot of issues, the city hall knows them and will address them", said Sandu, causing a lot of ironic replies across the media.
Any shortcomings are unlikely to be corrected by April 25, when official Euro 2020 bids are to be submitted. However, a plan of the upgrade would be sufficient and increase Bucharest's chances of hosting the tournament. worth noting, the stadium is supposed to be expandable to 60,000-63,000 seats without major changes.