Santa Clara: Immense number of parking space around Levi's Stadium
source: MercuryNews.com; author: michał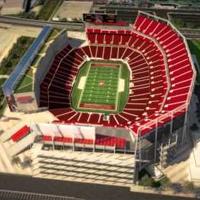 Most expensive stadium currently under construction in the US will see one of the largest parking spot numbers in the world. Over 30,000 spaces are to be available for every event at Levi's Stadium.
Yesterday the Santa Clara authorities approved increase in parking lots around Levi's Stadium. Initially planned to have 21,000 parking spots, the stadium will now be served by 31,500 places for private vehicles.
The parking lots won't all be located directly near the stadium, some of them are ones already operating next to, for example, a university campus or theme park. However, with most distant ones being less than a mile away from the stadium, all cars would be within walking distance from the stadium.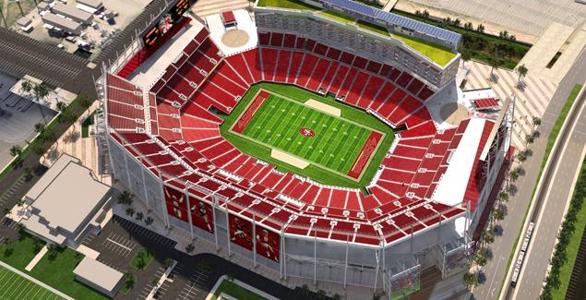 On one hand that's great news for fans, because the space should meet high demand on matchdays and over 50% of parking operators agreed that people may enjoy tailgating in their premises. On the other hand, though, this pleasure will be a costly one. Each space will be priced at $40, a significant increase from already high $30 at Candlestick Park.
The NFL stadium hosts San Francisco 49ers are convinced that the price won't discourage spectators who expect comfortable access to the stadium. The existing parking lots are regularly full at Candlestick Park. Overall each NFL season should see parking revenue at $8-12 million, while non-NFL events may generate further $15-20 million per year!