New design: Finally a change for Brasov
source: StadiumDB.com; author: StadiumDB.com team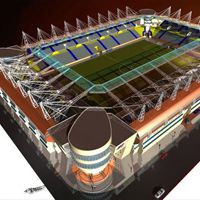 It's been over 20 years since the old stadium in Brasov was to be changed. In the meantime it was closed, then demolished and still no new stadium was built. That should soon change, because funding is finally secured. At least partly.
The old Municipal Stadium in Brasov was built along a scheme repeated way too often in Eastern Europe after WWII: huge landfill formed a crater which could hold some 30,000 on its inner banks. The significant size gave it high status, even seeing the national team play here.
It was the Romanian eleven holding the very last game as the stadium's gates closed for the last times in 1991. Since then various ideas to bring it back to live were announced, but none came to fruition.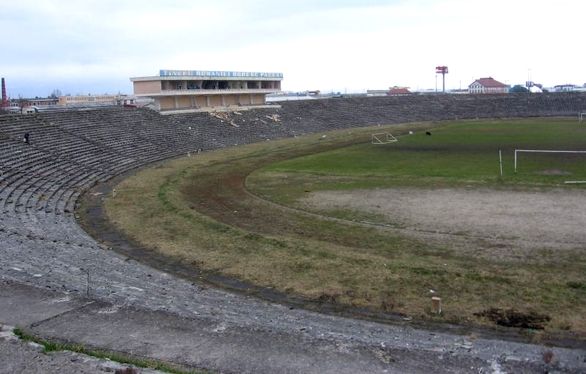 The structure's standard was deteriorating rapidly, ending in 2008, when the stadium was finally leveled. It was supposed to make way for a new football-only stadium, but with insufficient funds work never began. This is how the site looks now.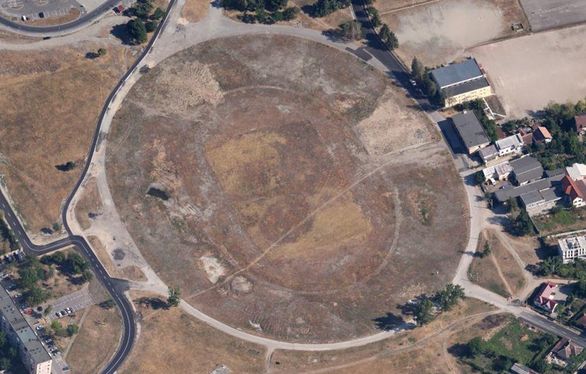 Now things have changed financially. The stadium, estimated to cost €40 million, has first part of the budget secured. €10 million should be transferred soon as construction tender is being prepared.
The design will mostly likely see alterations compared to the 2008 edition, but there's no news of significant changes. Capacity is still at 23,000 covered seats with no corner sections. Once the design documentation is done in the first quarter of 2014, construction should follow. After 2 years the stadium should look like this: