Rotterdam: Stadium future for Feyenoord for further analysis
source: StadiumDB.com; author: michał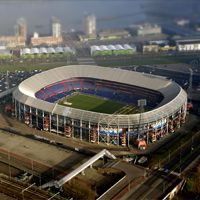 Three specialists representing various interests are to analyse all available options and find the best long-term solution for Feyenoord. First findings should be known in January and in April the results are to be presented to the city.
Yesterday it was officially announced that a special reconnaissance group would examine all options for the future of Feyenoord's stadium. The goal is to find the best solution in the heated debate over De Kuip's place in long term plans of the club.
Three respected members constitute the working group: Feyenoord executive Jos van der Vegt, De Kuip executive Hans Vervat and former alderman Wim van Sluis.
Their findings are to be published regularly on the group's website verkenningstadion.nl and we should see first outcome in January. Complete report is expected to be presented to the municipality in April.
As it was reported earlier in December, three options remain open after the riverfront stadium was cancelled previously.
First and perhaps the most probable option is the one proposed by Feyenoord, which would see a new stadium built in Varkenoord, across the street from De Kuip (as seen in the first rendering). The plan was halted by lack of financial guarantees from the Rotterdam municipality in July, but is understood to still be on the table.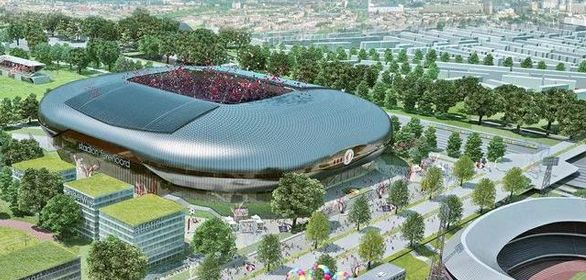 The second concept sees a third tier added to current De Kuip along with new facades and facilities underneath (as presented in the second rendering). This route provides a cheaper way to exceed 60,000 capacity, but is also seen as a compromise in terms of possible revenues.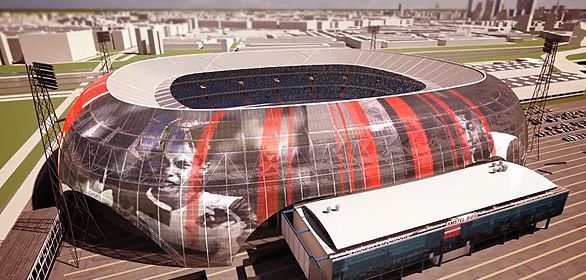 And finally, the third option is a brand new stadium built on the site of De Kuip, being the only route that envisages the historical 75-year-old stadium demolished. That vision is promoted by BAM Sports, renowned stadium developer.