Rome: Mayor 'struck' by Roma's design after meeting
source: ASRoma.it / ForzaItalianFootball.com; author: michał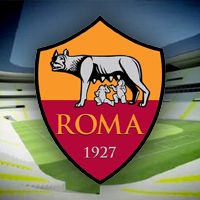 Yesterday saw representatives of AS Roma meet with the mayor and councilors of Rome to discuss the new stadium. Detailed concept was unveiled, but again nothing leaked out and fans may still only imagine the future 52,000-seater.
Italian parliament is still to adapt the new legislation which would ease private stadium building across the country. Though announced many months ago, the law is still worked on. Once applied it should allow clubs to invest their private resources and start construction within a year of submitting plans, making the bureaucratic path shorter.
Still, private investors will have to work with their respective local authorities on new projects that are hoped to follow after Juventus became Italy's first club with their own ground. Cooperation between Roma and AS Roma doesn't seem to be a problem already now as both sides met yesterday to discuss the 52,000-capacity ground expected to be built in Tor di Vale.
The city was represented by mayor Ignazio Marino and two councilors responsible for urbanism and sports. AS Roma had its owner James Pelotta and directors hand in hand with architect Dan Meis and Luca Parnasi, owner of Parsitalia, the contractor.
What may come as a disappointment for Roma fans is that again no renderings were shown of what was discussed. Instead supporters were treated to further teasing comments. Dan Meis said it's going to be the world's best stadium, while mayor Marino admitted he was struck by the design he saw as futuristic.
American architect in charge of the documentation assured that despite details being confidential so far he will soon present images of the still-not-finished project. It will then have to be reviewed by Rome authorities, which, according to the mayor, should happen within a few months.