Recap: Best of 2013 (2)
source: StadiumDB.com; author: StadiumDB.com team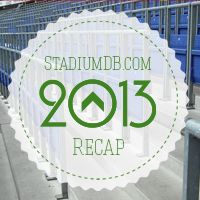 There's been so much going on that selecting 10 most interesting and positive things isn't easy, if possible at all. Here's our top 10, most of which took place in England, surprisingly…
Below you'll find the things we find most optimistic, encouraging, enthusiastic or whatever other positive feelings a stadium fact may trigger. Share yours with us via facebook!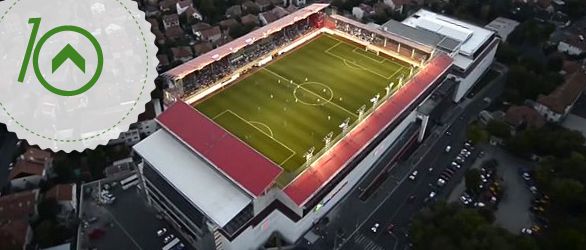 This minor stadium in Serbia has little to show for itself. Only 5,000 capacity, dramatic view obstructions by roof supports and… that's pretty much it. Except that it was built atop a shopping mall, which allowed the Belgrade-based ground (actually, ground doesn't fit too much in this case…) to catch worldwide attention. Media across Europe and beyond used it to bring 'infotainment' to their viewers.
09. Berlin derby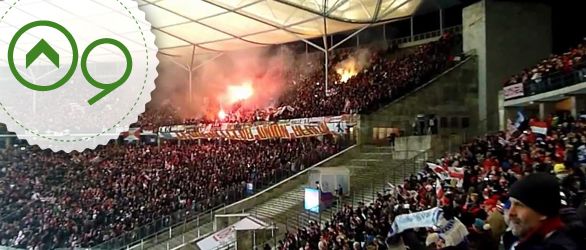 Berlin is a true football metropolis and ironically none of the teams based in Germany's capital was represented in the previous season of the Bundesliga. Which doesn't mean at all that there was no great football going on there. The Hertha-Union derby in the 2nd league brought almost 75,000 people to the Olympiastadion, a number truly amazing, especially with well over 20,000 away following from Union, who didn't even have a stadium that big back then…
08. Hungarian stadium express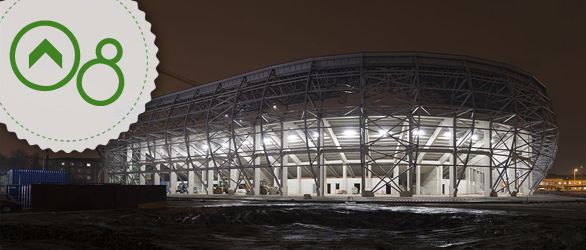 In early 2013 there was no major stadium under construction. In late 2013 two are close to being ready. The new stadiums in Debrecen and Budapest already received praise for their construction pace (not mentioning the great value for money) and will open very soon. As if this wasn't enough, the Hungarian government recently went further in a resolution to renovate/rebuild all stadiums of the top two leagues!
07. Turkish stadium boom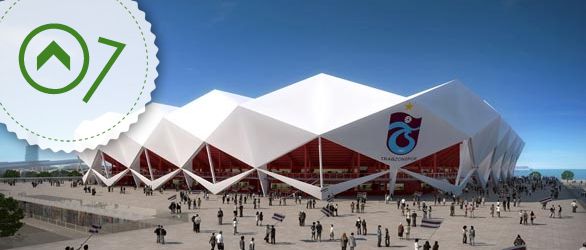 Very, very few countries worldwide have this kind of scheme introduced. Turkey is currently turning all of its sports infrastructure around, building several stadiums at this very point, with further projects awaiting their groundbreaking. Overall each region should have at least one new stadium in upcoming years. The masterplan implemented by housing infrastructure agency TOKI sees some stadiums getting delivered almost without public funding as all or much of the cost is retrieved from selling centrally-located old grounds and building new ones in the outskirts.
06. Football in Kabul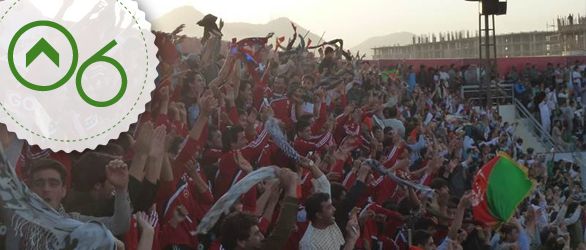 This very photo is the essence of why we include Afghanistan in our 2013 recap. It didn't make headlines in 2013 and most people are still convinced that it's a battlefield. Well, it's not. The photo was taken at an Afghani premier league game in Kabul. Yes, the stadium is outdated and far too small, but the crowds are a priceless sight, once again proving that passion for football knows no boundaries. And more importantly, showing that Afghanistan is a more joyful place than many of us believe it to be.
05. Stadion Dinama
The passing year saw numerous new stadiums pop up around the world, even more new designs being presented. Our design database grew by over 20% in just this one year, so we felt obliged to select one stadium design we find more worthy of mentioning than others. It wasn't easy, but we settled on Minsk for a few reasons. Eastern European countries tend to have a very unbalanced taste in architecture, which is why some post-soviet buildings are nowadays either covered in glass or gold. Well, not this stadium. The redesign competition for Belarusian national stadium saw several interesting entries and some of them would have confirmed the idea of Eastern Europe's taste, but not the winning one. We really enjoy how German GMP Architekten combined the historical arcades of Stadion Dinama with a lightweight, dynamic addition of future second tier and roof. It's simple, but most great ideas are simple and apparently not everyone would have thought of it. Well done!
04. 'Community asset' legislation in England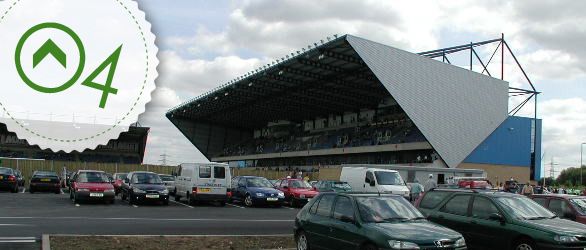 We appreciate supporter involvement in football clubs, because clubs without supporters couldn't simply exist. Still, fans are very often completely forgotten when decisions regarding their stadium are made. Not in England, any more. Or at least in some cases. 2013 saw the very first English stadium become a 'community asset'. Oxford United fans were the first to apply for this status and after they succeeded in May, many other fan groups followed suit, like Manchester United. In short this means that fans get a say if their club ever decides to sell the stadium, giving supporters a chance to counter-bid for the ground. As England sees many clubs go into administration or lose stability after selling their stadiums, this should provide a more balanced decision-making process. Or at least we hope so, time will tell.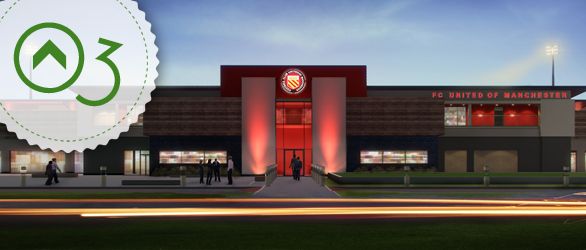 In England we stay as the 'rebels' who formed FC United of Manchester in 2005 have recently broken ground on their new stadium. This means the very first club formed by a group of supporters is getting its private stadium. Of course not entirely private as it's a community venue shared with another club, but it's symbolic. Simply because supporters showed they can do it, whether you believe that forming FCUM was a good idea in the first place or not. There are clubs in Europe that we'd likely see doing the same thing, like Austria Salzburg. So good luck!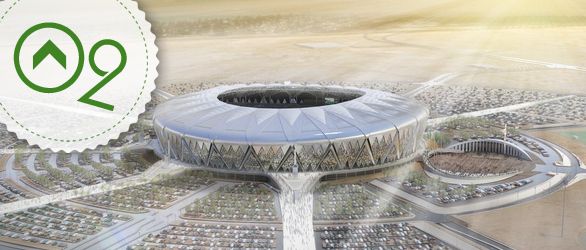 It's one of the stadiums you cannot miss, but you probably have no idea it exists. There's one simple reason for it. It didn't exist in early 2013, but now the 60,000-seater is ready. That's not only fast, that's insanely fast. The Saudi city of Jeddah got its new sporting gem this year and made us dig deep to find any stadium that big built in such a short period. And no, we found no other stadium…
01. Safe standing in England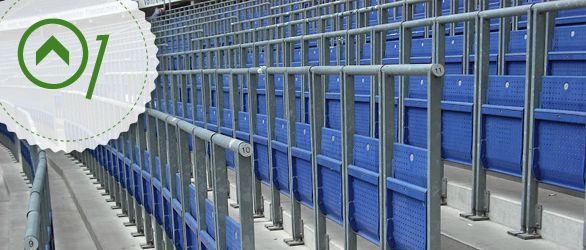 We've been running our site long enough to know, that several years back there was almost no debate over the return of standing room to English stadiums. Triggered by horrifying tragedies, the shift to all-seater stadia seemed reasonable for a long time, but the predictions by Lord Taylor never came true, some people never got used to being forced to sit. Football is just too exciting for some people and we believe that should be respected just like the right to sit.
So we're extremely happy that 2013 saw amazing progress of the Safe Standing campaign launched by the Football Supporters Federation. A couple dozen clubs already gave their full support to safe standing being introduced across the league system and it's really hard to find a club planning new stadium, which would not address the issue of safe standing. The FSF deserve nothing but praise for the amazing and top-level debate they managed to create and hopefully their efforts will soon be rewarded with safe standing becoming a common standard.