Moscow: All seats from Luzhniki to be given out to fans
source: RIA.ru; author: michał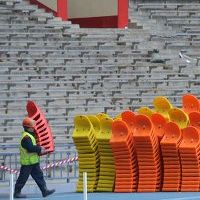 Yellow, orange and red, over 70,000 in total – all these seats will be transferred to Russian supporters union VOB and then given out for free to any fan who wants a piece of the cult stadium in Moscow.
Before the upcoming 2018 World Cup entire stands of Russia's largest and national stadium are to be demolished to make way for new, double-tiered ones with larger capacity. To make this possible all seats were taken off in November as preparation works are ongoing.
There's a history associated with these seats, too. First they were subject to a scandal as installation contract was awarded to a company owned by mayor Luzhkov's wife back in 1995.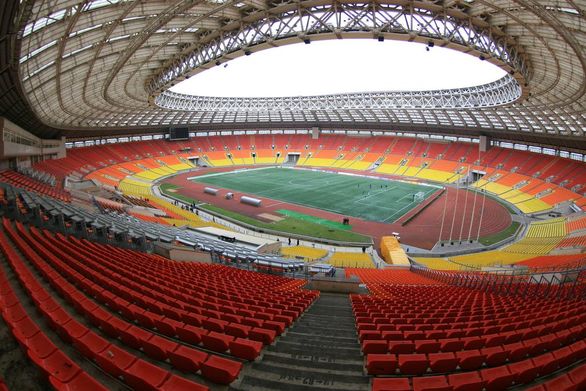 Photo: Sh@tei
Then these very seats saw some of Luzhniki's most notable events: the 1999 UEFA Cup final, the 2008 Cahmpions League final, domestic finals, Russia's internationals and the great Moscow derby between Spartak and CSKA. The very last event was the 2013 World Championship in athletics.
Now it's time to pass on and on Wednesday it was announced that the stadium agreed to donate all seats, over 70,000, to the All-Russian Supporters Union (VOB) free of charge. Now the union will give them out to all fans who wish to own a piece of Russian football's history.