Barcelona: 105,000 capacity, but where?
source: FCBarcelona.com; author: michał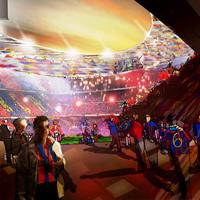 Yesterday's board of directors meeting was thought to deliver a final answer whether FC Barcelona should revamp their existing stadium or build a new one. Instead we only know the desired capacity, while location will be approved in early January.
On Monday afternoon the FC Barcelona board of directors met to discuss the club's major asset, Camp Nou. Some were expecting that the meeting will deliver answers for the question opened several years ago – should Barca stay at Camp Nou or move?
No decision was made just yet, but it seems closer than ever. After the meeting, Board spokesman Toni Freixa indicated that the directors hadn't made a definitive decision on the project and that another meeting could take place in the first two weeks of January.
Freixa went on to say that the board had reviewed "the conclusions of the consultants' reports" which studied two possible courses of action regarding the Camp Nou: "The construction of a new stadium on the land on Diagonal, property which belongs to the University of Barcelona, and a profound remodeling project that would constitute a new stadium keeping current structure of the Camp Nou."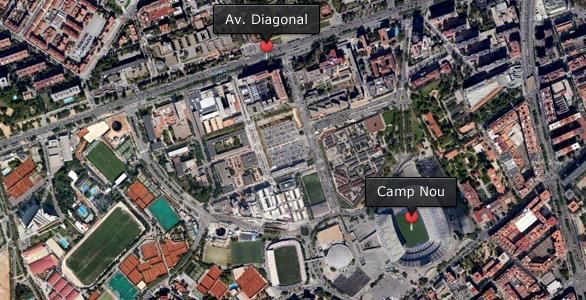 The spokesman then highlighted what the two projects have in common: both would have a capacity of 105,000 spectators, the stadium would be covered, there will be a construction of a new Palau with a capacity of 12,000 spectators, an adjacent court with a capacity of 2,000 spectators, 6,000 new parking spots and access to the Ciutat Esportiva of the Miniestadi."
Freixa confirmed that "we've made advances, we have all the information and we're in a position to make a decision." He also noted that any project submitted for referendum will need to satisfy three prerequisites: "They need to be viable from a technical perspective, urbanist and economic. We would never submit a project that would endanger the sustainability of the Club."