Barcelona: New reserve stadium to be built
source: FCBarcelona.cat; author: michał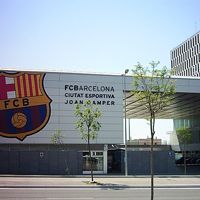 FC Barcelona are planning to demolish the Miniestadi in favor of building a new ground elsewhere. The land has just been acquired, but legal changes need to follow to build the stadium west of Camp Nou.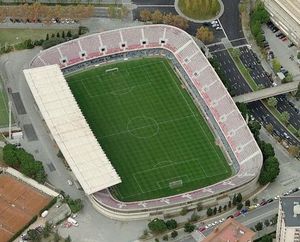 The Barcelona reserve team nowadays plays at Mini Estadi, able to hold up to 15,000 people. The stadium stands close to Camp Nou, at the Les Corts complex. However, reserves use a different location for training, the 8-pitch Ciutat Esportiva 5.5km west of Les Corts.
FC Barcelona want to transfer the reserves entirely to Ciutat Esportiva by building a new reserve stadium there. Detailed plans aren't developed yet, but it would house no less than 6,000 people as it needs to meet the Segunda División A requirements.
The strategic project has just moved a step closer to becoming real because FC Barcelona informed about acquiring a private plot adjacent the Ciutat Esportiva, where the new stadium is going to stand. The plot, seen below, has increased the surface of Ciutat Esportiva by 20%.
Before construction can begin, changes need to be made in Barcelona's zoning plan. FC Barcelona cannot build anything on the new site for two years since acquiring it, which means groundbreaking may come no sooner than in late 2015.
Once the new stadium is built, Mini Estadi is to be torn down and make way for new buildings of Campus Barca.