Recap: Worst of 2013 (1)
source: StadiumDB.com; author: StadiumDB.com team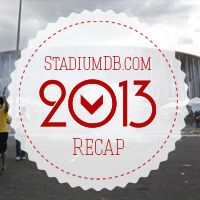 We decided to browse through all the events over the past 12 months and here's the list of 10 things we definitely won't miss in 2014. Let us know what you think about them!
We haven't done this last year, so here's a short intro: this is a short, subjective, completely personal and not entirely serious recapitulation of 10 things we were most disappointed with in 2013, concerning stadium design, construction and all issues associated with their use. We'd like to know yours, so please visit our facebook fanpage and leave a comment! Here we go:
Did you hear anything about this Euro 2012 stadium over the passing year? We're pretty sure you haven't because it's almost not used at all. Despite being one of the most expensive stadiums in the world (concerning those of similar capacity), this stadium had only a handful, and really a handful, of events in 2013.
One game of the national team, youth and female football and that's almost that. In fact, the operators went as far as to invite a Lviv-based fan tournament Eurofan to hold their games there. But football supporters, mostly cherishing the 'against modern football' motto preferred to play at the ruined SKA Stadium near central Lviv.
09. FC Barcelona and Real Madrid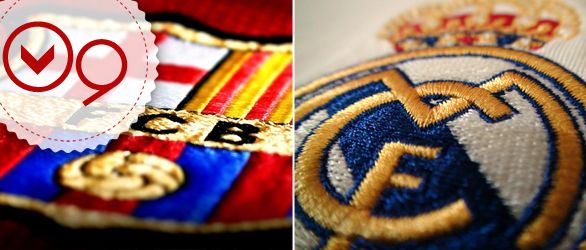 Firstly because we like to mess with fans of both teams, who aren't usually happy to see their clubs not only criticized, but also set on a par. But seriously, both Spanish giants proved to be a great disappointment in 2013. Both were expected to (and announced to!) choose their future stadiums this year and none of that happened.
Real is said to be most likely to select GMP Architekten for the Bernabeu revamp (then again, they may do something else as well), while Barcelona still don't know whether Camp Nou should stay or go. Of course both clubs have a massive commitment to make, so thinking it through is essential. But let's be honest, they've been contemplating the changes for years now. In fact, if Barca decide to stay at Camp Nou and expand it (probably the most viable and probable option), they'll probably pay twice the price they would have in 2009, when they already had the design ready.
08. NFL bag ban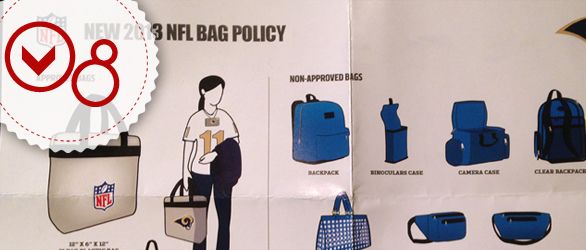 As if security checks at NFL stadiums weren't absurd enough already, the league introduced bans on all regular bags of significant size – purses, backpacks, briefcases or even binocular cases. Of course it's argued to increase safety and speed up entrance procedures as clear polyester bags are now suggested. Right… in a league where most people day every year, but not because of terrorism (dangerous falls from heights) the focus is on banning purses. Seems legit. Not.
07. Celtic blasting Section 111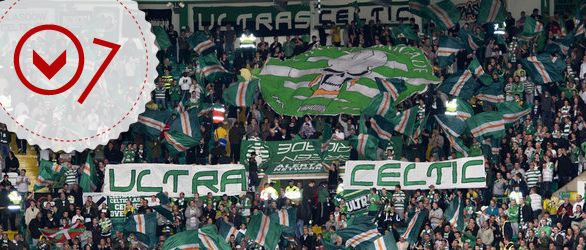 This year was truly turbulent one at Parkhead as Celtic disbanded the Section 111 twice, once reverting the decision and suspending it. Then they finally decided to punish the most vocal supporters at home games for events that took place on an away fixture. No, it makes no sense at all, sorry Celtic. Just like it makes absolutely no sense to impose indefinite home and away bans on people who are innocent, but were in the vicinity of an incident. It's either stupid or simply an excuse to get rid of people who want to behave in a less desired, but not necessarily threatening way. A policy like that from a club claiming to cherish its fanbase and even suggesting safe standing trials? Stinks.
06. Sentimental farewells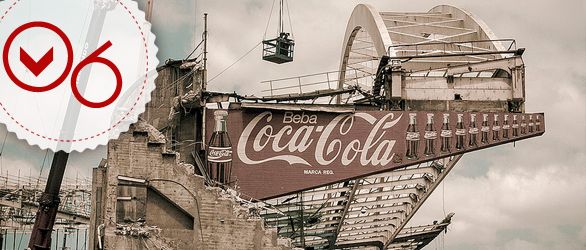 Each year old stadiums are replaced by new ones, natural way of things. That may be, but some will be missed more than others, even if their replacements are more than decent. In 2013 we saw the very last of some unique grounds, of which we'll miss two most: San Mames in Bilbao and Inonu in Istanbul. The first, nicknamed The Cathedral, was a century-old temple of football, while the other with its distinctive layout was the only stadium from which you may see a different continent. Yep, we're sentimental and haven't started our New Year's toasts…
05. Rigged tenders in South Africa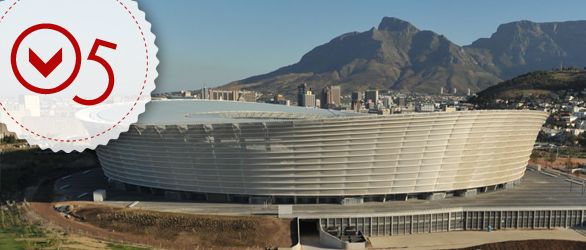 The country's largest contractors were found guilty of rigging tenders for huge 2010 World Cup projects. Ever wondered why their stadiums were so expensive? Now we know at least some of the reasons. Of course such projects were bound to cost a whole lot, but knowing about the scale of financial abuse in a country where many people have no access to sewage is truly outrageous.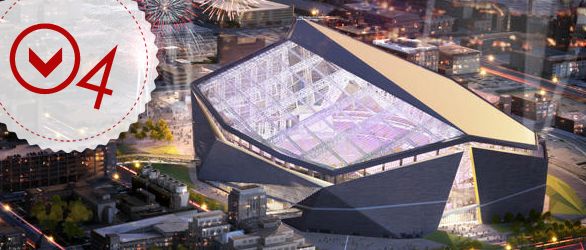 When initial renderings were shown, presenting two potential concepts of how HKS Architects saw the new stadium of Minneapolis Vikings, we were stunned. Impressive, sophisticated and seemingly light despite the vast size of an NFL stadium. No wonder these ideas made the company preferred bidders in the race for final design.
And then in May we saw the final vision, which had absolutely nothing to do with the two previously praised concepts. In fact, it's almost their opposite, apart from being a large stadium of course. It's weighty, intrusive and hardly attractive, whichever side you look at it from. Of course we'd like to see the actual outcome put renderings to shame, but that rarely happens at all. For nearly $1 billion we think Minneapolis deserved much better.
03. Turkish war with football fans
First the Taksim square riots with stunning solidarity of football fans against police power abuse. Then the new restrictions against supporters, some of whom were even charged with terrorism and compared to suicide bombers by respected officials. This clear propaganda stunt was then followed by new stadium law that penalizes almost anything not associated with the game itself. And all that to "protect" the youth of Turkey from becoming terrorists. Mhm, right.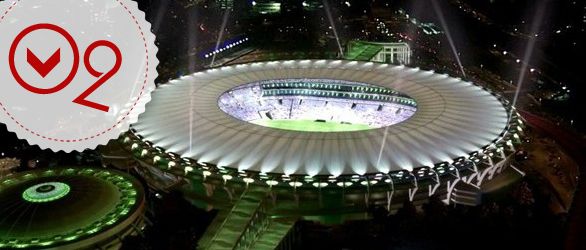 2013 saw one of the most impressive football temples stripped of what was sacred for many. We don't mean the hardly justified price, nor do we blame delays or the seating layout that hardly improves sightlines. Let's face the truth – the old Maracanã was also finished behind schedule and offered poor football viewing conditions with its almost-cricket layout.
If Maracanã was a temple of football, it was for the unmatched crowds, for the beating he arts of supporters gathering in many thousands to create almost one organism. That was stolen from Brazilians as the stadium was privatized, half the capacity reserved for those able to pay skyrocketing ticket prices and the remaining people prevented from bringing in large flags or taking their shirts off. Of course they never meant to obey these rules and if there's anything to like about Maracanã nowadays, it's that very determination to create a true football atmosphere.
01. Brazil ahead of the 2014 World Cup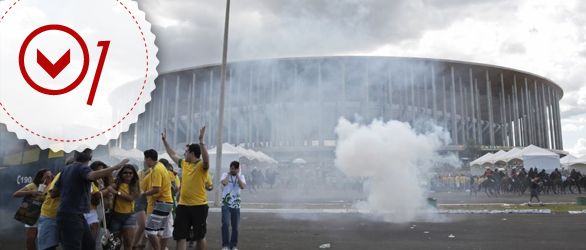 We're not Brazilian and never even been there. But seeing the disillusioned protesters in their millions in the streets of major cities across the blooming country, we can understand the largest tournament to be ever held in Brazil isn't about them. The stadiums aren't even built for them (transferred to private operators with gentrification already ongoing) and despite previously made promises, most of them were built with tax money (along with prices inflating rapidly).
Now, that's nothing new as FIFA's interests are quite clear and satisfaction/happiness of Brazilians isn't on that list. But the scale of the crisis is something unseen ahead of any previous super-event and it wasn't also handed well when it erupted. Trying to stifle your own countrymen to satisfy FIFA's expectations? No, Brazil, that's not the right way to go, you get our prime spot this year…