Poland: Zabrze drop contractor, work further delayed
source: StadiumDB.com; author: michał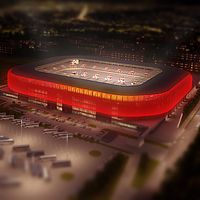 Situation is heating up at the largest ongoing stadium construction in Poland. Three stands to hold over 24,000 people in Zabrze may have even one year more to open as the municipality sacked general contractor over insufficient pace.
It's been no secret that things aren't going along plans in Zabrze for quite some time. The plan of having 32,000+ seats suffered from numerous setbacks over the last several months.
First the municipality admitted there are no resources to secure the construction of fourth new stand, making the stadium seat a maximum of 27,000 people at best, of whom 24,000 would be seated at the three new stands that are under construction.
Then the incomplete form of the stadium with highly outdated main grandstand stopped being a problem, when delivery of three new stands also suffered from a blow. Polimex-Mostostal demanded to prolong the delivery deadline from April 30 to November 30 this year. Authorities granted permission, but as we are just days ahead of the deadline, work is nowhere near complete.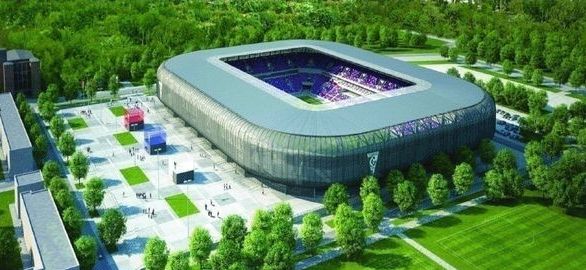 Since August the construction pace has been continuously falling. First there were 600 workers on site, then 200 and recently even less than 50. The reason is quite clear, though two versions are circulating. First and most probable is that Polimex-Mostostal is nearly bankrupt The company only recently managed to reach an agreement with its creditors and remain afloat. However at the company there are claims that design alterations are holding the project back.
Whichever reason is closer to the truth, facts are that none of the declarations of Polimex-Mostostal were met. First the seats were being installed in September and then roof sheets in late October or early November, but none of these works have even began to date.
To add to that, late last week the contractor filed an official notion to prolong the delivery of what seems to be nearly finished to July 30, 2014. This was enough for Stadion w Zabrzu, the municipal subsidiary running the project.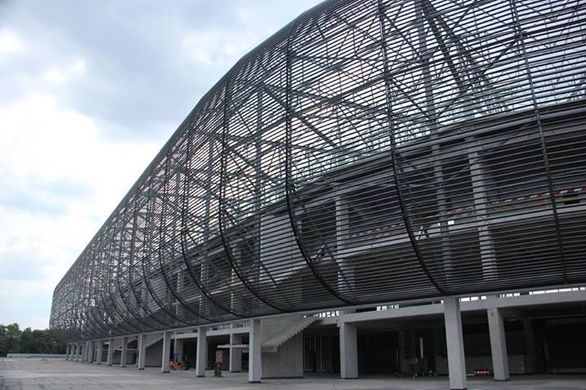 Today during official press conference with Zabrze president in attendance it was announced the city terminates the contract and will launch new tenders to deliver remaining works by the end of 2014. The argument is that even the widely criticised deadline of July 30 proposed by Polimex-Mostostal might not be reached with the company barely standing.
The municipality spoke highly of contractor's work quality, but the quantity of elements delivered is clearly insufficient. Of what should now be 100% complete the company only managed to deliver 65%.
For that reason the municipality didn't only terminate the contract, but also issued a regulation penalty of PLN 18.5 million, which equals 10% of the PLN 185 million contract (€44m / $60m).
Polimex-Mostostal issued a statement in which they continue to blame the investors' alterations in documents for delays. The company sees no reason to terminate the contract and will most likely attempt to deflect penalty claims.