Paris: Public report against new national rugby stadium
source: info-stades.fr; author: michał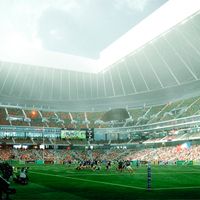 Authors of a senatorial report strongly suggest not to build the new 82,000-capacity stadium in Ris-Orangis, south of Paris. In their opinion it may pose a threat to Stade de France. Info-stades.fr report.
Marc Todeschini and Dominique Bailly, authors of senatorial report covering the issue of new rugby union stadium planned in Ris-Orangis, are clearly against that arena being built. In their view it would jeopardize Stade de France's position.
"It would be unreasonable for Ile-de-France to have two stadiums of over 80,000 capacity, both without an anchor tenant: they would have to enter into a fierce competition over who gets more major events […] the amount of which being clearly limited. Such competition would pose a threat to the business model of one or both the stadiums and bring huge loss to the loser(s)" - report authors claim.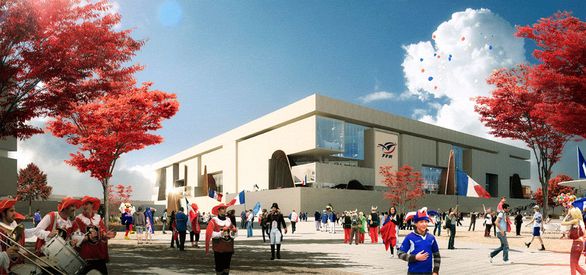 Todeschini and Bailly strongly state that it would be against the interest of publicly-subsided Stade de France to see another large venue built. They suggest that French Rugby Federation (FFR) should feel at home at Stade de France and reach a new agreement with the existing stadium's operator.
This argument may have a very controversial sound to it as the FFR wouldn't decide to build a stadium of their won if they were happy with conditions at Stade de France. Meanwhile not only didn't they feel at home, the rugby association saw their needs put well behind the interests of other tenants at Stade de France. For that very reason the FFR decided not to prolong their contract, which ends in 2017.
It's not clear what impact the senatorial may have, because public authorities are almost completely outside the Grand Stade Ris-Orangis project. Only the local authorities in Ris-Orangis are to cover the public transport infrastructure around the new stadium, while the building itself is to be built completely privately, scheduled for opening in 2018.