New: Iraqi concept and construction, plus Turkish updates
source: StadiumDB.com; author: StadiumDB.com team
Some news for those following our recent database updates. New renderings and construction photos of Al Anbar Stadium in Iraq are now available, as well as fresh/refreshed presentations of three Turkish stadia.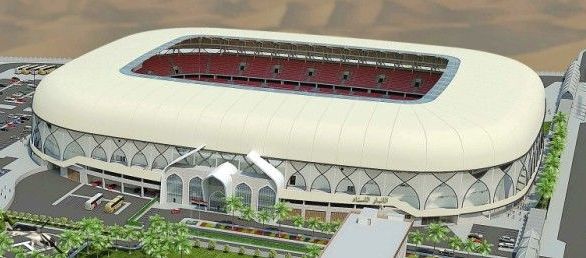 Anbar, Iraq's largest province only associated with fights in Fallujah, is going through regeneration. New sports infrastructure is part of the scheme. This stadium valued at $100 million will become centerpiece of a wider complex, including a secondary stadium and hotel.
Because football is Iraq's most popular sport, the stadium has no running track, which is left only at the training ground nearby. With football-only layout the two-tiered stands offer very decent sightlines to all fans.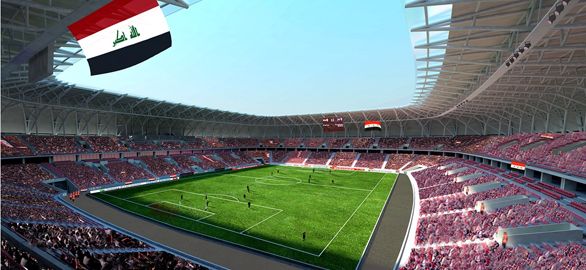 Since the very beginning the idea was to provide full cover of the audience and shaded but airy promenade around spectator areas. To provide the shade 66 membrane panels are to be placed around the stadium, forming an interesting façade effect and serving the purpose.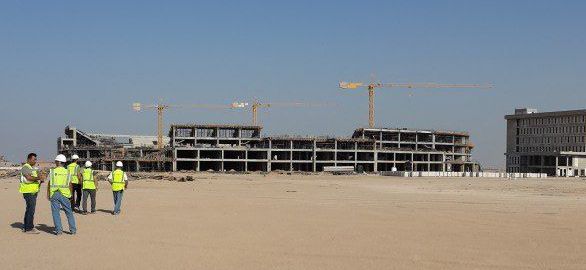 Contractors, also from Turkey (Gurtas Insaat), began construction in autumn of 2012, getting the structure off the ground in early 2013. By the summer, the overall shape of stands was clear and mounting of prefabricated steps of future terracing was advanced even in parts of the upper tier. Delivery is expected in 2014.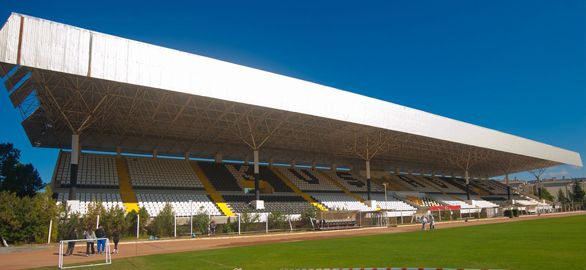 The stadium in Kusadasi, on Turkey's west coast, was opened with one stand based on natural land slope, partially covered. Over time the roof sheet was removed.
In turn a new main grandstand was opened in 1990s, when the club managed to win first ever promotion to 2nd tier of domestic football. The concrete structure accommodates players, is fully covered and equipped with seats. However, as Kusadasispor fell severely to amateur level instead of advancing further, no more works were carried out.
Updated presentations: