New stadiums: Four minors from Poland
source: StadiumDB.com; author: StadiumDB.com team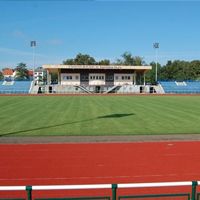 They're all rather small, but mostly new or refreshed recently. And whether its football player's monument sitting among fans or trees being planted between fans and the pitch, they're quite amuzing!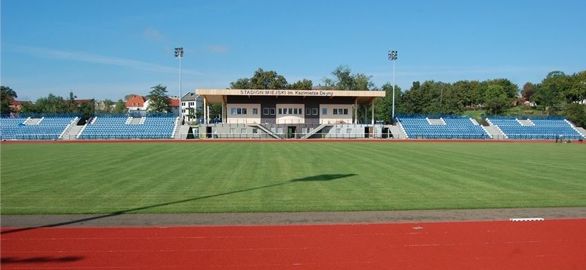 The stadium in Staorgard Gdański was thoroughly redeveloped in 2010-2011, receiving two L-shaped stands in the west (taller, main grandstand) and east (lower). Altogether it can seat 3,291 people. Interestingly, one of the seats is occupied by a statue of Kazimierz Deyna, the stadium's patron who is also Starogard's most famous sportsman, legendary player of Legia Warszawa and Polish national team.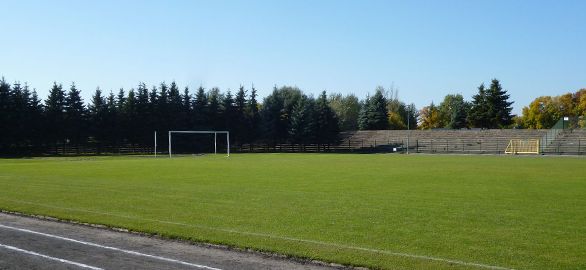 The municipal stadium in Wyszków was built 1950s and is thus one of the oldest in Mazovia, excluding Warsaw's grounds. The stadium saw its best days in early 1990s as local team Bug was promoted to Polish second flight and not only brought crowds, but also forced a renovation.
Stands are located on both sides of the pitch with dominant western terrace holding most of the official 7,000 capacity. However, this number is brutally untrue as trees were planted in front of the end zones (!) because of low demand and would now make it impossible to see the pitch, making curve sections unusable.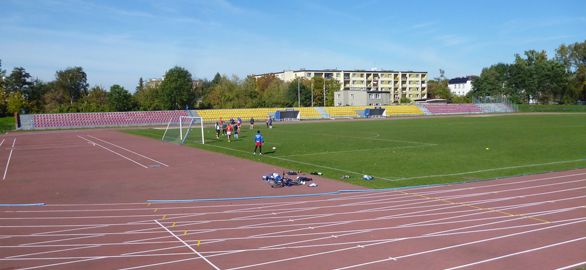 Smaller of the two municipal stadiums in Siedlce used to house the Pogoń football team until they moved to the new football-only stadium north of the town.
This ground holds roughly 1,500 people on two stands and dates back to 1996. Bigger stand in the west was initially equipped with 1,045 seats, but 90 of them were later removed to create an away enclosure, one extremely unfriendly, resembling a cage. The lower stand on the east side holds 455 people.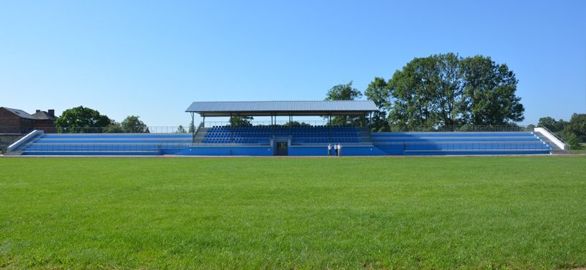 The small town of Radłów only got its civic rights in 2010 and already a year later decision was made to build a grandstand for the local pitch. With support from the EU works were carried out in 2012-2013, bringing 288 covered seats and over 700 standing places, allowing to fit over 30% of the population.