New design: Olympiastadion Helsinki
source: StadiumDB.com; author: StadiumDB.com team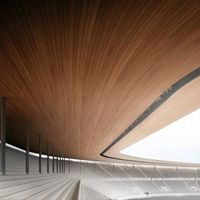 It's been the showcase stadium for Finnish sports for 75 years and all indications say it will remain that way for years to come. Plans to redevelop it are very modest and respectful to the historical architecture created in 1938.
Finland's national stadium with its functionalistic architecture isn't only the country's largest sports ground, but also a listed monument and tourist attraction.
Contrary to some other countries, it seems that in Finland both authorities and the community want to respect the historical value of their stadium and wish to see little change.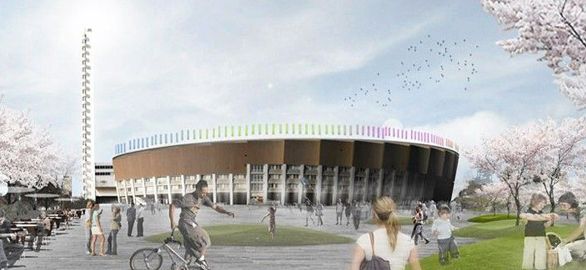 But not seeing changes doesn't mean they wouldn't take place. Perhaps the most visible one will be the expansion of roof to cover all stands. Seats will be changed, just as the layout at the main grandstand, where corporate facilities are to be added.
Capacity won't increase, but potential loss of seats will be a very small one. Estimates say 38,000 capacity should be available as works end in 2018, easily accommodating any expected demand for events.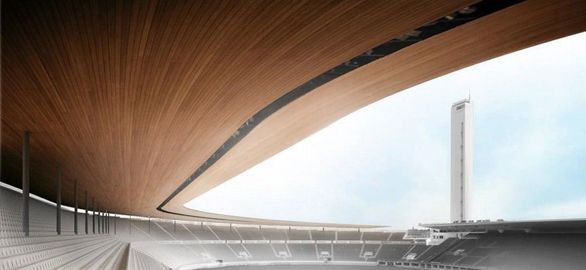 The concept was created at K2S Architects office, which lies exactly under the existing stands. It's been a little-known fact outside Finland that the building has been home to various institutions for decades.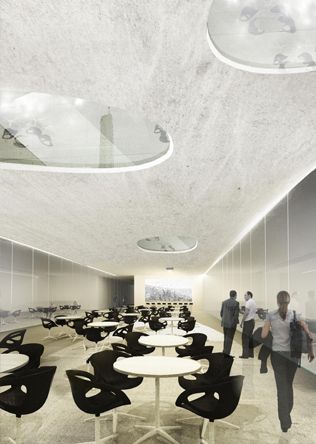 Now, as the exterior is expected not to change much, the inside will change dramatically. New uses and facilities for both sports (warm-up areas, indoor halls) and commercial developments (conference, banqueting, offices, hospitality) are envisaged.
With the wish for surroundings not to be changed much, no new building will be erected around the stadium, which means some facilities will have to go underground, forming a welcoming green leisure complex on the surface and possibly buzzing event centre underneath.
The extent of changes and constraints of the existing stadium cause its budget to be a very significant one, standing at some €240 million ($325m).
Works are expected to begin in 2014 and this means the stadium should easily meet UEFA requirements to hold Euro 2020, the will to hold which has already been expressed in Finland.