Kuwait: Beautiful stadium, but will it ever be opened?
source: KUNA.net.kw; author: michał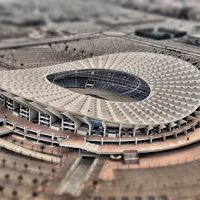 It's been a sporting gem of southern Kuwait since 2007, but despite becoming a landmark the impressive Jaber Stadium is yet to be officially opened. Now that cracks were spotted in its columns the inauguration seems even more distant, despite 6 years of waiting.
General contractor was selected and contracted back in 2000. However, the construction of Al-Ardiya-based stadium (15km south of Kuwait municipality) began only in 2004, seeing cornerstone mounting as late as in 2005. Already then some were criticizing the project's pace.
Surprisingly to some, the giant concrete structure designed by German Weidleplan was ready for seat installation in 2007. But though the 60,000 seats were indeed installed at Jaber Al-Ahmad Al-Sabah International Stadium and covered with tensile membrane roof soon afterwards, the stadium wasn't opened properly.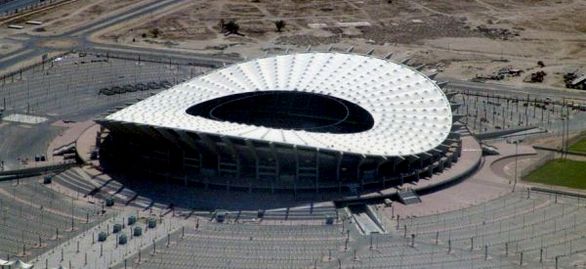 Its nighttime illumination lights up the darkness at night, its dramatic silhouette became a landmark, but its football field saw very little action. In fact, no official game in front of all stands opened has been played to date with only a couple games being staged behind (partly) closed doors. Ths includes even the 2010 AFC Cup final, in which Al-Kuwaiti celebrated their trophy with empty stands in the background.
It's now almost 6 years since it's operable, but still the stadium so no real operation. Why? First it was announced more toilet facilities are needed. Then storage space. Then internal roads for VIP access, escalators, larger parking (now at over 6,000 cars) and so on.
And now it seems the structure is already showing signs of age. The Kuwait Institute for Scientific Research (KISR) prepared a report that shows the presence of cracks in some of the stadium's columns, said Director General of the Public Authority for Youth and Sports (PAYS) Faisal Al-Jazzaf, who added that addressing the issue is not the duty of the leading sports authority in the country.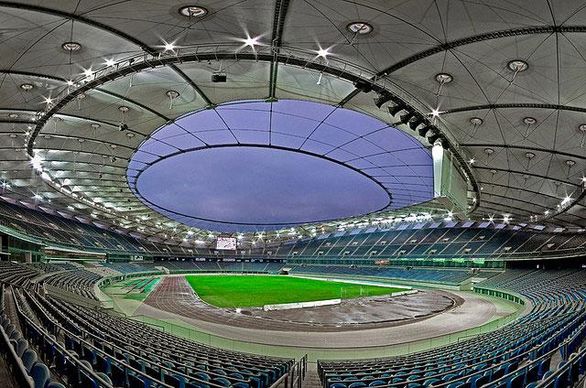 The committee involved in the project, which includes KISR, Ministry of Public Works and PAYS, decided at its last meeting to postpone the opening date of the stadium until it is reformed and fully functional, he added.
PAYS does not have the authority to determine the opening date until after the cabinet's resolution, which depends on KISR's approval, he said, noting that the "reform measures will be soon completed." Al-Jazzaf stressed that Jaber Stadium is a property of PAYS, which provides support to Kuwait Football Association in holding matches, even at Jaber Stadium.
Jaber Stadium will be under the management of a global company that operates maintenance measures after receiving a tender that will also be offered to all international companies specialized in stadium operation and maintenance, he added.