Belfast: IFA delayed or on schedule with Windsor Park revamp?
source: BBC.co.uk; author: michał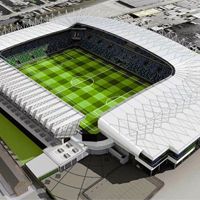 Preferred bidder was to be selected in September, but BBC claims there is trouble reaching an agreement. IFA denies any delay claims and assures the project is on schedule.
According to plan presented in 2012, national stadium at Windsor Park is to receive two completely new stands and one largely modernised, seeing capacity grow to over 18,000. Price tag on the project that leaves only current north side unchanged is set at £25 million, though was earlier said to be higher, around £29m.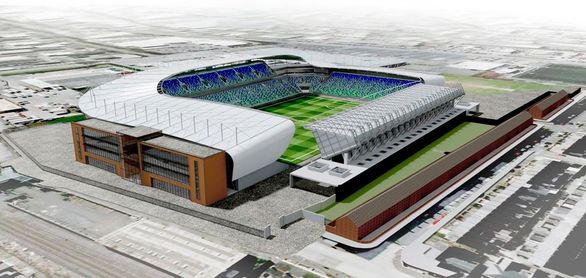 Budget is what seems to stand in the way according to BBC with offers exceeding the planned budget and disabling any contractor selection for now. Meanwhile, the reconstruction was expected to start around September or October 2013. So is the project delayed?
The IFA has refused to comment on the specifics of the tendering process. "We are still on schedule, I personally don't envisage any future delays," said Shaw, who added that the tendering process is "at a well advanced stage. We will end up with that which suits us in terms of financial implications," said Jim Shaw, the IFA president.