2018 World Cup: Yekaterinburg to lose its spot?
source: rsport.ru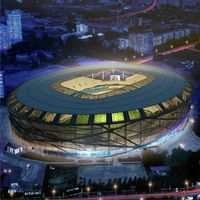 The Russian city of Yekaterinburg may lose its status as a World Cup 2018 host city unless the local government can sort out problems with the plans for the stadium within six months, RSport.ru informs.
Inclusion of Yekaterinburg was already subject to controversy as it's the easternmost city listed by FIFA as World Cup hosts for 2018. However, recently the debate seems more heated than before with Sport-Engineering, the company behind stadium's revamp plan, warning of critical delays that may see Yekaterinburg dropped, replaced possibly by Krasnodar.
There has even been an emergency meeting with FIFA on Wednesday. At the heart of the matter is the Central Stadium's status a historical monument, which is obstructing plans to renovate it for the World Cup, according to Dmitry Popov, head of the Sport-Engineering.
"If this problem isn't resolved, then it will threaten the timescale for the stadium's renovation and accordingly the hosting of World Cup 2018 matches in the city," he said.
"I think that the critical period is six months ... A delay of more than half a year puts into question the timescale for putting the stadium into use. Understand that the problems that exist at the moment are already bad."
Current renovations plans envisage the old, historical external walls left untouched, but wrapped in new cladding from the outside. This way the old facades would still be visible from the outside, but would in fact form an internal wall. This solution was chosen in an attempt to accommodate stands for over 45,000 within the current 27,000 bowl.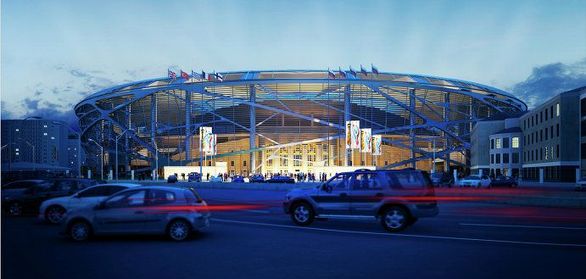 The historical listing makes it difficult to provide any alterations to the stadium, though, provoking negative comments from Sport-Engineering who argue the stadium has already been largely altered during recent renovation works.