New stadium: Olympisch Stadion Amsterdam
source: StadiumDB.com; author: StadiumDB.com team
First ever Olympic stadium to feature a torch tower. Listed as a monument and home to a great sports museum. Host of three grand European finals and second home for Ajax. Do you really need more reasons to check it out?
Decision to build a new central stadium for Amsterdam (though south-western in practice) was sealed in 1926. That same year ground works began with elevating the plot and then piling for future structures. Official cornerstone installation took place in May 1927 and after exactly 364 days the stadium was opened, just in time for the 1928 Olympics.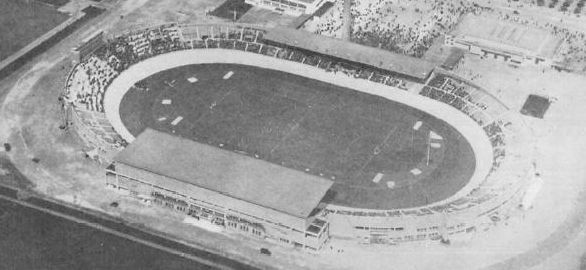 With its single-tiered stands, the stadium could hold some 31,600 people, most of them seated. Right after opening it was thought to be among the world's best sports grounds and its subtle, simple architecture earned the author, Jan Wils, a golden medal the same year.
Wils was also engaged in 1937, when end zones were expanded to aid the stadium in competing with Rotterdam's De Kuip. With an additional tier on the curves, the stadium could fit up to 64,000 people.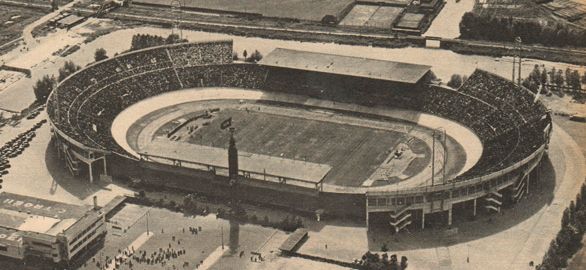 In 1987 it was listed as a monument and a few years later, in 1996, demounting of the upper end stands began, reverting the stadium to its historical 1928 form. It also lost the cycling track that initially surrounded the athletic track and the room created was used to accommodate office spaces under the stands, at ground level.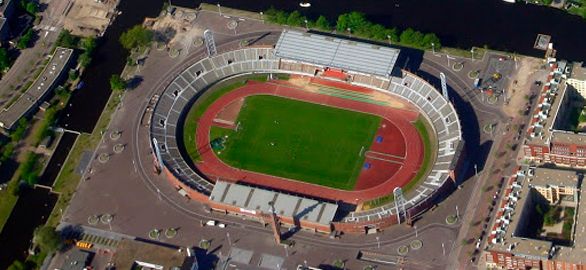 The stadium houses an extensive and very popular museum of sports, which is very fitting since no other Dutch ground saw so many great events. Apart from hosting the 1928 Olympics it was used during all sorts of sports events, with athletics, equestrian competitions and many others.
But football remained prevalent for decades as three clubs treated the stadium as their own over the years, most notably Ajax which played here whenever their ground was too small for demand. This changed only in 1996, when the Amsterdam ArenA was opened.
The national side also played host and three European cup finals were also staged here: European Cup final (1962), European Cup Winners' Cup (1977) and one leg of the 1992 UEFA Cup. There was even a bid to play the 2018 World Cup with temporary stands here, but the bid by Belgium and the Netherlands failed.