Costa Rica: New national stadium already falling apart?
source: costaricantimes.com; author: michał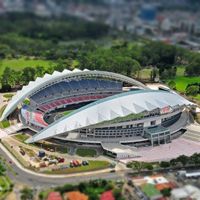 According to alarming article by The Costa Rican Times, new Estadio Nacional is already in very poor shape, despite being operational for just two years. It seems no one is maintaining the venue.
Opened in 2011, the Estadio Nacional in San Jose was to be the new pride of Costa Rican sports and entertainment. It wasn't built by the domestic authorities, though. Both the design (copy of another stadium in China) and contractor works were carried out by Chinese as part of China's 'stadium diplomacy'.
Since the keys were handed over in 2011, however, it seems little if any attention is given to the stadium's standard. As pictured on the photo below, running track shows signs of severe negligence. According to Patrick Heinen from HEG, which is dedicated to building sports infrastructure, the track indicate that it needs immediate maintenance.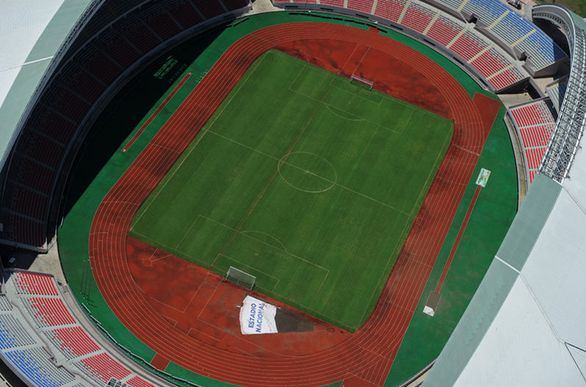 Photo: CostaRicanTimes.com
Also illustrated on the photo are lacking roof elements (right side) that were destroyed once they caught fire during a pyrotechnic display. Despite it being considerably long ago, nothing has been done to replace them.
Edgar Barrantes, the stadium's administrator, refused to comment on the issue. The same response was obtained from the Costa Rican Recreation Department (ICODER), the owner of the National Stadium. Alba Quesada, its director, said that the issue lies with the administration of the place.