Paris: A step closer to Arena 92
source: lefigaro.fr; author: michał
Financing seems secured after years of deadlock, according to Le Figaro. If all goes as planned, construction should start in early 2014 and delivery is expected by the end of 2016.
Had work gone as planned, the stadium would be nearly ready now. However, not even one stone was turned on site as financial situation in France deteriorated and the investor, Jacky Lorenzotti, failed to secure all funds for the multi-million development.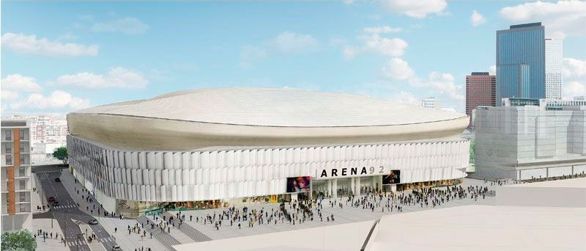 Now, as Le Figaro claims, its finally sorted out. Lorenzotti reached a deal to sell an office building adjacent to the future stadium. The contract is worth €167 million and gives the millionaire credibility with banks, who should now give him the desired €200 million loan for the new Arena 92.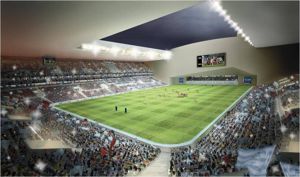 Should things go well from now, work should commence in early 2014 and end within 2016. The stadium is priced higher than before, though. At €350 million ($450m) instead of 320, it's one of the most expensive venues of its scale, representing a value of almost €11,000 for each of the 32,000 seats.
Ironically, now it's not the construction that may pose problems, but providing the expensive facility with large events. Paris may be one of the largest entertainment markets, but competition is also very tough. Apart from current Stade de France, newly built Stade Jean Bouin is to be opened next month, while PSG and FFR plan their new modern stadia for the next several years.