Fandom: Feyenoord's first training, Marck's last
source: StadiumDB.com; author: michał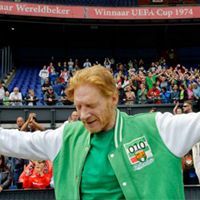 Whenever Feyenoord begin their pre-season training sessions, De Kuip is filled with fans and boils from the flares and chants. This time they weren't only addressed at the players, but also Marck, a 54-yo supporter ending his battle against cancer.
He was reportedly one of the faces you always see on matchdays. People you don't necessarily know, but see every time you're at your team's game. 'Red Marck' was one of those people within 'Het Legioen', as Feyenoord fans are called.
The 54-year-old supporter was fighting cancer for some time when he heard in spring this year that he has weeks, maybe months to live. Despite being too weak, he wished to see Feyenoord's pre-season open training at De Kuip before passing away.
Rotterdam's open trainings are a tradition with some history, always attended by thousands of people, no matter how good or bad the team was the season before.
This time there were again several thousand fans inside with a few on the edge of the playing field instead of in the stands. It was Marck on an ambulance spreader and his friends and relatives. They had a great view on the pitch and stands as only the part across the field from them was open to the public.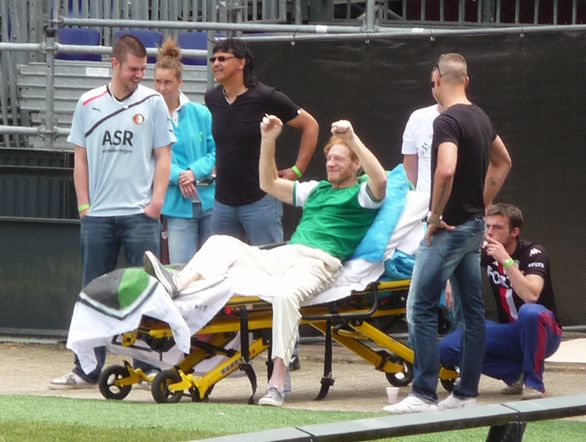 As is tradition, once players entered the pitch audience didn't only applaud them, but also greeted the team with a huge pyrotechnic display. Once the smoke dispersed a bit, a flag was unfurled with Marck standing proudly with De Kuip behind him. Then more flares surrounded it, while Marck hid his face in his hands, trying to stop tears coming.
A few minutes later he stood up with his friends helping out and started walking towards the crowd, now a lot smaller due to most people having left early, as it tends to happen. Around half length of the pitch players approached him to shake hands and he reportedly asked them to win the league this time.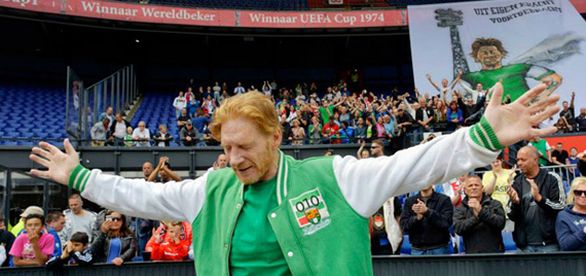 Accompanied by 'You'll never walk alone' Marck reached the stands, where he took last steps on his own, bowing and sending kisses to the crowd. The moving scene and the remainder of the training can be seen in the clip below.
The events took place almost exactly a month ago. Marck passed away three days after the training. His funeral began, as one would expect, at De Kuip, from where fans launched a convoy of vehicles, also using a lot of pyrotechnics.