New stadiums: Dumfries and Dingwall
source: StadiumDB.com; author: StadiumDB.com team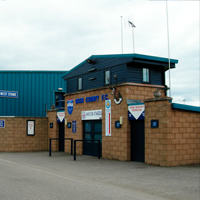 Both the names of their towns and the stadiums themselves are very nice and have a certain charm. No wonder, they may be small, but together have almost 200 years of footballing history, which you can feel by just taking a look. Here they are, as requested by our readers.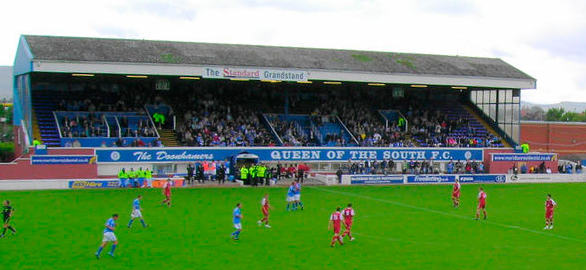 Just like the local club Queen of the South, Palmerston Park was established in Dumfries in 1919. Although football had been played here since late 1870s, it became a stadium officially in early twentieth century and has been owned by Queen of the South since 1921, when the club sold four important players to get the required £1,500.
The stadium had its best times in 1930s-50s, when Queen of the South was experiencing considerable success, drawing crowds of over 10,000 on many occasions. Record game came in 1952, when clash against Hearts was watched by over 26,000 people.
Today the stadium in western Scotland has three stands. West side has a central seated section, built in 1965 after fire took the old one, with terracing in front and on both sides of it. To the east is the newest addition, built in 1995, only stand at the stadium from after the Taylor Report's reform and one providing vast majority of the seating. To the north is Scotland's biggest existing terrace. Similar sections, though not covered and smaller, were operating behind southern goal, but were closed due to poor state. Interestingly, the stadium boasts Scotland's tallest free standing floodlight masts, each at 26 meters (or 85 feet).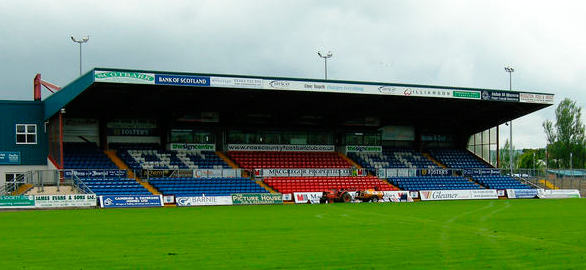 The stadium in small rural town of Dingwall dates back as long as the history of local football club, Ross County. Both were established in 1929 and despite the town having a modest population, very first game here was watched by 1,200 people, many from nearby settlements.
Today, after historical promotion to the Scottish Premier League in 2012, the stadium's capacity is significantly higher than Dingwall's population. But it was back in the 1960s that the ground saw its top attendance to date. In 1966 8,000 people watched the prestigious clash against Rangers. The ticket revenue from that day allowed for the new south end to be erected.
When Ross County joined the central league system in 1994, their stadium was the northernmost venue of all the leagues.
Currently seating sections are built at all sides of the pitch, with new covered north stand coming last in 2012, replacing outdated terraces. For commercial reasons the stadium was renamed in mid-2012 as Global Energy Stadium.