London: Cult pub to be torn down for new Tottenham stadium
source: tottenhamjournal.co.uk; author: michał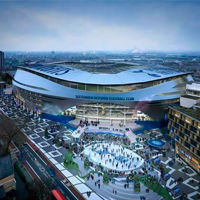 Another phase of preparatory works begins as Rudolph's night closes on May 19. The cult place will serve fans last time after almost 40 years, tottenhamjournal.co.uk reports. New stadium is getting closer.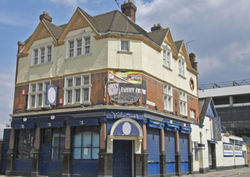 Meaning of this place is said to be really huge. Not for land value, but the emotional one – Rudolph's (homage to Rudolph Valentino). The place has been very popular among Tottenham supporters and will now serve them last time on May 18.
The closing of famous building near the main stand entrance at White Hart Lane is another phase of preparatory works for the Northumberland Redevelopment Project. Buildings west of the current stadium are to be demolished to make way for what will be an open plaza with commercial outlets around.
Clearing of the western White Hart Lane surroundings comes after similar process began north of the ground, making way for a supermarket, which will be opened as first phase of the project.