Hague: What caused intoxication in a skybox?
source: omroepwest.nl / rtl.nl; author: michał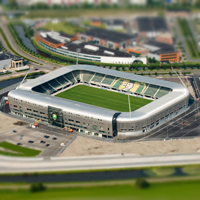 13 people had to be taken to hospital after they suffered from nausea during their visit in one of the skyboxes at ADO – Feyenoord game. It's not clear so far, what caused the intoxication.
A disturbing sight unveiled at Kyocera Stadium in Hague, where 7 ambulances responded to a call and appeared on site to find 16 people from one skybox intoxicated. They were all nauseous and 13 had to be taken to hospital.
Fire brigade checked the suite for dangerous substances, but found nothing.
It's highly probable that the viewers all suffered because of the food they had. Stadium operator assures they brought their own catering instead of using the one offered on site.