Turin: Samsung to grab Juventus Stadium naming rights?
source: Mediaset.it; author: michał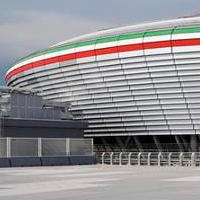 After becoming technological partners, Juventus and Samsung are now said to be in talks over naming rights and possibly even more. A 5-year deal of €120 million is on the table, or so claims Sport Mediaset.
It's not the first time Samsung is mentioned as potential naming rights buyer for Juventus Stadium. This time it seems more probable, as Koreans already signed a contract with Juve, becoming their technological partners in November 2012.
How much is the name, thought to be Samsung Stadium, worth exactly? Sport Mediaset claim it may be up to €120 million over the period of 5 years, though it's not clear whether this includes only the naming rights or also shirt sponsorship, etc.
Neither the company, nor the club admit any negotiations are ongoing and, obviously, they're not commenting on suggested worth.