Rio de Janeiro: Maracanã reopens today
source: StadiumDB.com; author: michał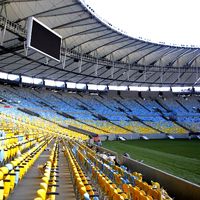 This doesn't mean it's already redeveloped. On the contrary, the impromptu friendly game proves that some work still needs to be done. But Brazil's largest stadium will see its first game since 2010 anyhow.
Friends of Ronaldo and friends of Bebeto are the two teams expected to play the first game since Maracanã was closed in 2010. Today's clash is expected to be watched by some 30,000 people only, as it's the first test-match demanded by FIFA. President Dilma Rousseff will be among the attendees.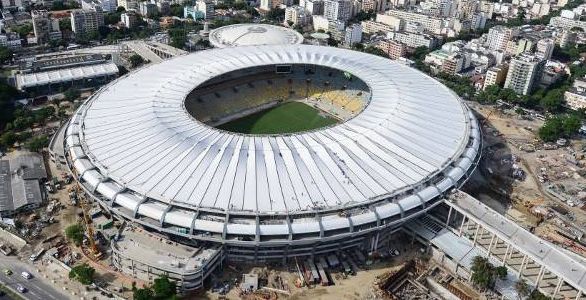 Official and more professional opening is expected on June 2, when Brazil fight England in another pre-tournament test. Should that game run without major problems, Maracanã should see no difficulties in hosting 2013 Confederations Cup, too.
Work is still ongoing across the stadium, though. All major installations are up and running, but a lot is still to be done, some elements expected to be ready only after the 2013 tournament ends.
The same goes for surroundings, which are still far from finished. The plan envisaged Maracanã's surroundings revitalized extensively, but the final extent of changes may not be seen until after 2014.
Changes are also the cause of protests that are expected today around the stadium. Many natives, local residents and students fear that redevelopment plan gave away the social part of Maraca, with closed museum to begin with. They fear the stadium and its surroundings are getting transferred to private owners and will thus become exclusive.