Poland: Thousands of kids flock to Wroclaw stadium
source: TuWroclaw.pl / WKS.pl; author: michał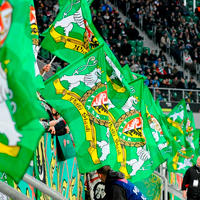 It's not about getting more seats sold, but making children part of the game. Playing at Euro 2012 host stadium, Slask Wroclaw has just carried out fourth edition of their project to bring kids to football games. And so far it seems to work more than fine.
Slask may be current champions of Poland and one of the most popular clubs, but they aren't able to fill their large Stadion Wroclaw yet. Attendances of under 50% aren't the only problem.
These are just a sign of the extremely negative image football has among Poles. Surveys show that up to 85% of people are either afraid of visiting their local stadium or refuse to do it for the expectance of aggressive/offensive behaviour of other visitors. What people think doesn't necessarily reflect reality, as those actually attending games have a completely different idea.
Trying to address the sensitive matter, Slask Wroclaw launched a campaign called "Kids at the stadium – learning to support". Specific games throughout the season are selected (preferably the least intense ones, but not only) and become open for various institutions who may express interest in bringing their children to Stadion Wroclaw. This includes schools, youth sports clubs, orphanages, etc.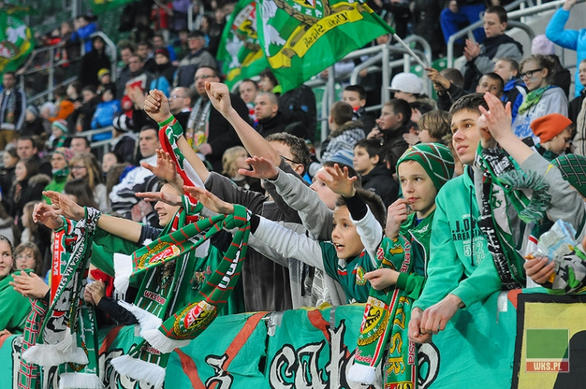 Photo: WKS.pl
With fourth of such youth-friendly games played yesterday, the project seems to be working very well. Polish Cup semifinal with befriended club Wisla Krakow was watched by some 6,000 kids (of 21,000 spectators in total) from the south stand, who very often joined in or were even the loudest section inside the ground, while replying to chants from the northern fanatic section.
Overall the project already had 26,000 participants at four games, posing as an example for other Polish clubs, most of whom are struggling to tackle the negative tendencies and opinions in their communities.