Budapest: New national stadium to be hidden inside old one
source: StadiumDB.com; author: StadiumDB.com team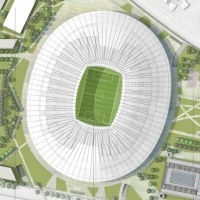 Yesterday morning saw an unexpected turn in ongoing debate over the future of Ferenc Puskas Stadium. The outdated structure is to be retained, but new stadium will be built inside it. This comes after two different options were officially considered.
It's hard to blame some Hungarians for their scepticism over what was presented yesterday, since the government officially declared to pursue two other concepts rather than the one presented. Since 2011, when plans to redevelop Ferenc Puskas were first announced, the idea of redeveloping current stadium or building new one next to it were the ones considered.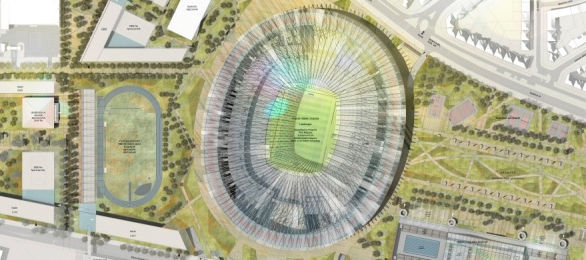 However, yesterday commissioner Laszlo Vigh admitted that numerous consultations led to the government choosing a third, most cost-effective concept. It includes both revamping the old structure and building new one. The surprising feature is that new one will be built inside the existing stadium.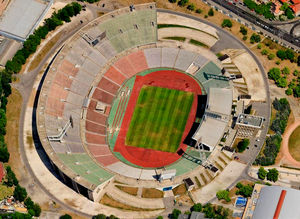 This may sound familiar with stadia in Leipzig, Halle or Warsaw being built inside their bigger athletic predecessors, but the Hungarian plan is much more complex. Here in Budapest the huge 65,000-seater is to be literally hidden inside, not just based on the remains of Puskas.
To make this possible, upper west stand's walls (seen left on the photo above) are to be extended to encircle the stadium, creating façades of the future venue.
New, large roof will be installed atop and inside completely new stands are to be built. Having lost the running track they will have much smaller blueprint than the current seating, leaving significant amount of space for training facilities (which will support the surrounding Olympic Centre) and commercial space.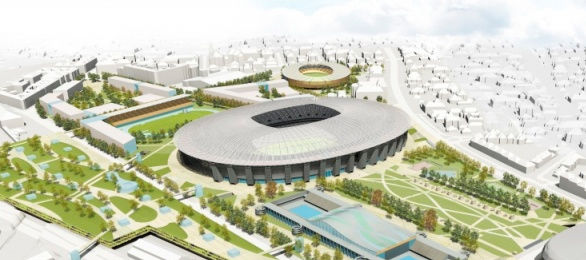 Should the government's figures be accurate, all this redevelopment may indeed sound very cost-effective, priced at some HUF 70-90 billion (€300m / $390m). Despite some critics claiming this is just another promise that won't be kept (several other concepts have already been scrapped), the government plans to begin construction works already in early 2014, allowing for January 2017 delivery.