Bucharest: Dinamo and Rapid stadiums need to be closed?
source: Mediafax.ro; author: michał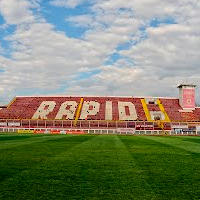 National football federation president claims many stadia across Romania require closing and thorough renovations. He names Dinamo and Rapid as such cases, though not hearing approval from Dinamo, as Mediafax informs.
During Wednesday's press conference Romanian FA's (FRF) president Mircea Sandu expressed his displeasure over the state of many stadiums across Romania. He thinks the likes of Rapid and Dinamo should have their venues closed and renovated before reopening.
"From my point of view many stadiums in Romania have to be closed, including Giuleşti. They simply became dangerous to supporters. I also don't understand people at Rapid, who prefer playing at half-empty stadium despite having a modern arena in Bucharest that could draw 30,000-40,000 people. […] And then they complain they don't have the money", said Sandu.
His statement met with a reply on Friday, when Dinamo coach Cornel Ţălnar admitted their stadium may be in need of investment, but not necessarily requiring shutting down until the works are carried out.