England: New stadium to replace Don Valley?
source: BBC.co.uk; author: michał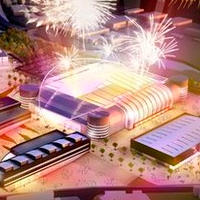 In an unexpected spin the set-to-be-closed Don Valley Stadium may be replaced by a brand new rugby arena with indoor halls and more infrastructure around. What is certain already, is that Sheffield municipality cannot afford to participate in such a project, BBC reports.
Presented by former sports minister Richard Caborn, the new initiative for Sheffield is described as the largest Olympic Legacy project outside of London. Instead of the Don Valley Stadium, home to golden medallist Jessica Ennis, a new rugby-specific venue may be built, providing future sports use for the site.
Athletes would still need to move to the southbound Woodburn Rd Stadium, but rugby sides Titans and Eagles would assure the new venue doesn't share the sad fate of Don Valley Stadium – set to be closed due to generated loss.
Aside from the rugby stadium, basketball and gymnastics halls would be built, along with centre for sports medicine.
With Sheffield municipality desperately looking for savings, such an extensive project wasn't expected, but this would have to be built without the city's financial engagement. How? This remains unclear at this time, but governmental input is the most likely source for funding. Announcing details of the development, Mr Caborn said it had "already received funding to go to the feasibility stage".