New design: BJK Inönü Stadi
source: StadiumDB.com; author: StadiumDB.com team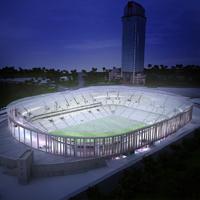 They waited long years, saw many various concepts, but this time it seems to be coming true at last. In mid-2013 work is to begin at cult Inönü, where a completely new stadium is to be built. And though new, this one is to pay tribute to the place's past.
If you've ever been to Inönü, you know this is one of those stadiums with unique charm. Dramatic location on a hill, near the Dolmabache Palace and with a stunning view of the Bosporus – these have proven both a virtue and curse of this place.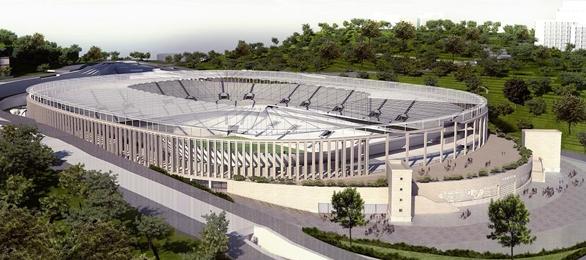 On the one hand, few stadia can match this in terms of surroundings. But on the other hand, few surroundings provided such a difficult neighbourhood. Inönü cannot grow upwards as it would interfere with the historical landscape. It cannot spread to the sides, as local streets encircle it tightly. And it cannot go deeper into the ground, as waters of the Bosporus don't allow it.
In these extremely difficult conditions numerous visions over the last decade have been presented just to end up in the litter bin, scrapped for aesthetic reasons or others mentioned. So the new stadium is expected to be simple, elegant and almost the same size as the current one. A light colonnade and lightweight cable roof are to make it fit almost seamlessly into the local architecture. Due to dismantling of the floodlight masts new stadium will be lower than the current Inönü and with football-specific layout it will also be shorter. Stands behind goals will be closer to the pitch, leaving room for extra infrastructure. Historical amphitheatre on the southern end will be retained and so should the old entrance gate to the west.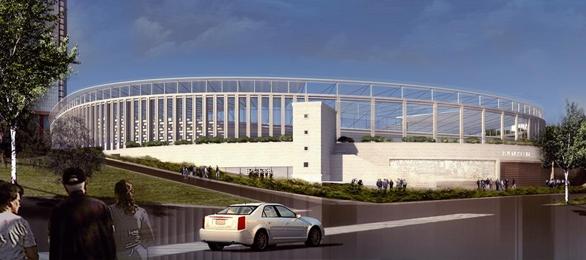 Capacity will rise from 32,500 to 40,000 seats – way below actual ambition, but with 144 skyboxes the arena should allow Beşiktaş to compete with other Turkish powerhouses. We can of course expect regular tickets to be extremely expensive as well, since even today you have to make a decent living to afford visiting this stadium regularly.
But thankfully, Beşiktaş don't have to be that rich as this concept is expected to cost some €95 million, significantly below the budget behind last pursued vision from 2008 (€120 million). What's more, work expected to begin this summer may end as soon as in October 2014. And let's hope they make it happen this time, this concept deserves to get done properly, not end like its predecessors!