Brazil: People protest Maracanã's privatization
source: AP

The country's most iconic stadium in Rio de Janeiro is set for privatization next year. This has caused outrage among citizens, who claim no-one should single-handedly own this venue.
Reconstruction of the famous Maracanã in Rio again sparks controversy after it was announced the venue will be privatized in 2013 after over 60 years as a public asset. This has met with opposition among students and artists, who claim this is one of the most valuable pieces of sporting history in the country.
during the past weekend they've organized a march against the move, which had some 800 attendees. Protesters, mostly football fans, students and artists, took a 4km route, joined by Indians who are outraged by demolition of an indigenous museum near the ground, that has also been announced.
Maracanã is listed as a monument for its historical value, but after the ongoing reconstruction works it is to be handed over to private owners in order to generate profits. The ground will be used as opening ceremony venue during 2016 Olympics and is also an important stadium to host 2014 World Cup.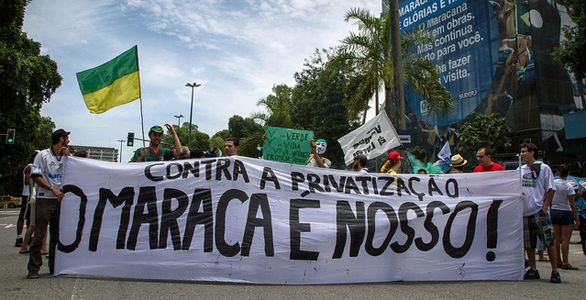 Photo: Luiz Baltar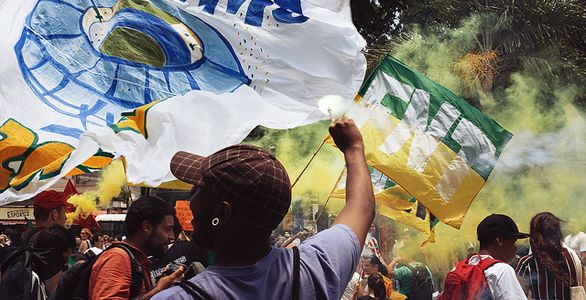 Photo: mantelli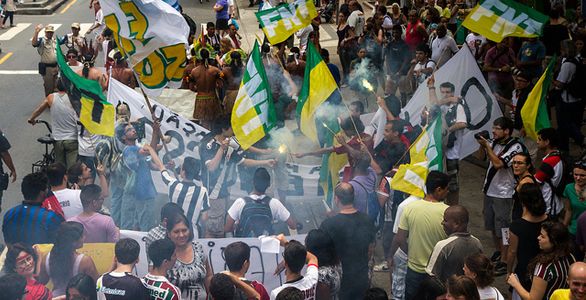 Photo: Luiz Baltar