New country: Oman
source: StadiumDB.com; author: michał

Welcome to the Middle East. Our first country is one that doesn't get much attention football-wise. This doesn't mean Oman didn't deserve a mention with its growing sports facilities...
With country no. 20 we have just 5 more to go on our way to add 25 in one month. So far it's the first four from Oman. And these are really just the first four since this country is putting quite some money into their sports infrastructure...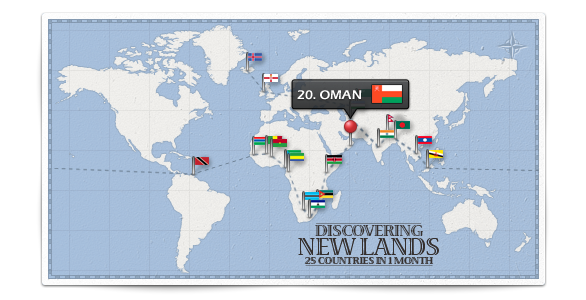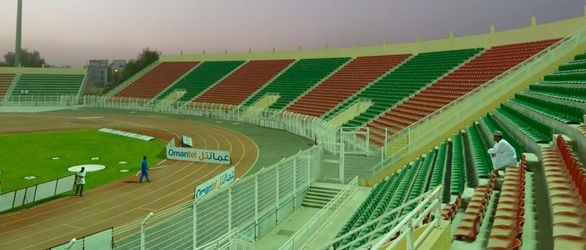 The northern city's central stadium has a very distinctive layout with five stands. First one, with modest cover, was built seperately along the pitch as the main stand. Four others followed – two behind goals and two on the opposite side of the main stand. They're higher and helped raise the capacity very much, especially that after completion these had standing room only. It wasn't until 2010 that the ground was converted into all-seater, remaining one of the largest in Oman.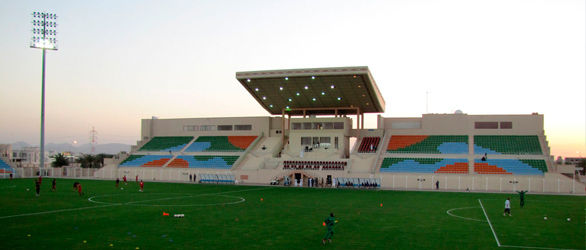 Thanks to being located just outside Muscat, this venue is used for football very often. This means both the tenant club Al-Seeb SC and other sides with the national team of Oman also playing their home fixture here. This venue is in fact the largest football-only stadium around as all others have a running track.
It was built in the heart of a residential estate, just off highway no 1, one of the most important routes in Oman. Matches are played on a natural pitch here, but training is catered for by nearby secondary field.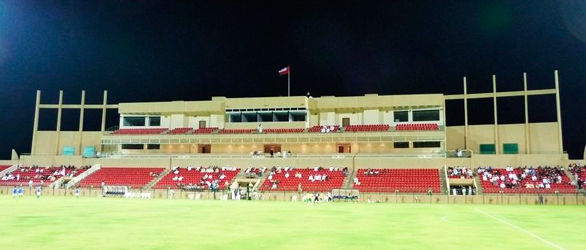 It was built in the northern outskirts of Salalah, in Al-Saada district. This gives an idea on the name origin, but why this location? It's supposed to be the new heart of the city's sport and education with numerous other facilities completed, under construction or planned.
When erected in 2006-2009, it was estimated to hold some 12,000 people, but with many of them standing. Already in 2010 first renovation was done with all sections receiving seats, thus decreasing the size to 8,000 people. However, after numerous talks it was decided to expand it already to even 20,000 and make it Salalah's biggest football stadium, used by both top clubs.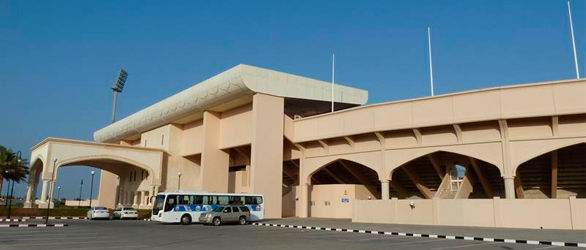 Though Sur is a city known mostly for its harbour industry, the largest stadium gives quite the opposite impression, being located several miles from the coast and with a view of the surrounding hills. These can be seen as the ground has C-shaped stands with east side being open to the landscape.
When opened in 1996 it had barely any seating and only at the main stand. However as grounds around Oman were redeveloped in the twenty-first century, this one also went all-seated – rising the standard, but lowering capacity.