New countries: Gambia, Mali and Burkina Faso
source: StadiumDB.com; author: michał

Today three national stadiums from western Africa get their first presentations as we start our journey throughout that continent. Even if the sound exotic, it's surely worth checking out where did Mali earn their 27th spot in FIFA rankings.
While we're "discovering new lands", we now move to Africa which will be the most represented continent of the series. And quite rightly so as we've had few African stadia in our database so far. So for a good start three national venues from Mali, Burkina Faso and Gambia.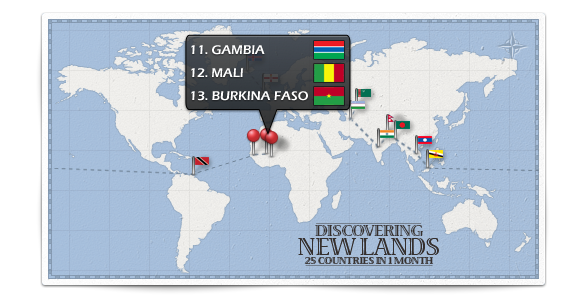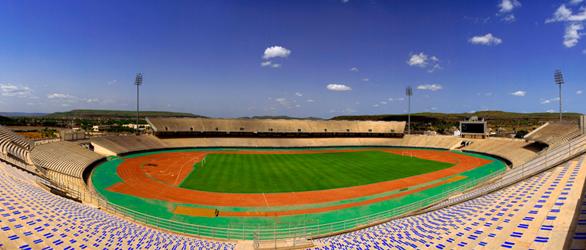 One of two stadia built in Bamako in 2001, part of large preparation works ahead of Cup of Nations 2002, hosted by Mali for the first time. Instantly named in honor of the 1991 coup d'état it's Mali's largest sport venue. It's located on a 7-hectare plot, some 10 km south-east from the entre of Bamako.
Cost was very low, estimated at some €25 million. Large savings were possible partly thanks to its simple structure, partly sunken and with bare concrete above. But most of the savings was possible thanks to contribution of Chinese authorities who delivered the design and most construction works, not mentioning covering part of the cost.
Massive stands with double tiers along the pitch can hold up to 55,000 with capacity-crowds. Only several thousand people have individual seats, at the main stand.
The stadium was the place of both opening and final games during 2002 Cup of Nations.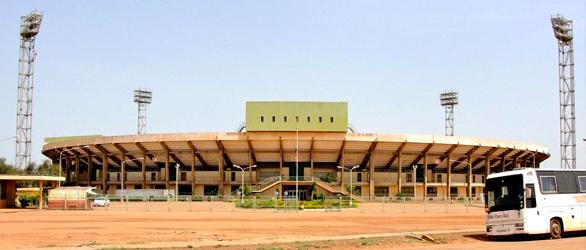 One of the world's poorer countries received its largest stadium right after gaining independence from France, in 1984. The August 4 Stadium (remembering the revolution) was built by foreign companies and has been the largest in Burkina Faso for several decades already. Though it never went through a major redevelopment, several smaller renovations were made.
Thanks to its central location in the metropolis of Ouagadougou it hosts the country's largest events with concerts of numerous stars being among football and athletic fixtures. National team of Burkina Faso (and other countries, sometimes) and football club Étoile Filante also play their home games here.
Two major international tournaments took place here so far with Burkina Faso's first African Cup of Nations in 1998 and African Rugby Championships in 2010.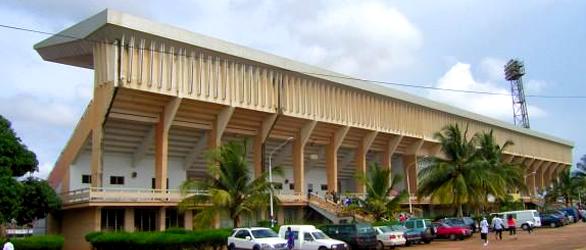 Just two years after becoming an Independent nation the modest country of Gambia had its new national stadium ready, a gift from the Chinese government. With name celebrating the independence, the ground stands not in capital Banjul, but in the outskirt town of Bakau, that has population similar to stadium's capacity. And, which is a rare sight, the venue stands just 1,5km from the Atlantic Ocean.
It dates back to 1984 and wasn't redeveloped since. For years it was infamous for bad management and poor standard despite numerous large events being held there. Among them national team games, concerts and political gatherings. Only in 2011 was a new management entity formed to repair the image and the stadium itself after years of negligence. First step was painting three stands visible from the main sections (the only ones with a roof) in national colours – green, blue and red. Due to the stadium having no seats, crowds highly exceeding its nominal capacity were witnessed here several times.
In 2006 an unusual event took place when Andrew Hawkins (descendent of English first slave trader) knelt chained along with several other people in front of a packed stadium to ask for forgiveness for the human trade. In a symbolic gesture of reconciliation Gambia's vice-president released all of them.