New country: Iceland
source: StadiumDB.com; author: michał

Italy lost 0:2 here in front of an overcrowded stadium packed with 20,000 people. But Iceland has a whole lot to show – magnificent volcanic landscapes, vocal supporters, funny goal celebrations and yes, some interesting stadia!
Our "Discovering new lands" adventure starts in Iceland. This country with a population like Coventry has – and we're not afraid to say that, with all due respect to Coventry – much more to show in terms of football passion with difficult, remote locations, unstable land and economy in the way. And yet it turns. The ball, of course...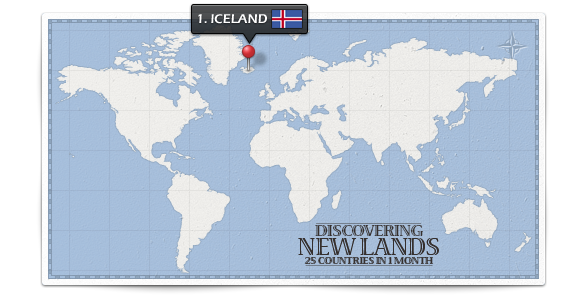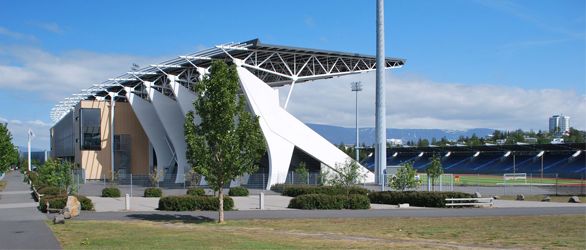 Largest and national stadium of Iceland. Built as one of the first stadiums in the country, just a decade after national football association was established. When opened in 1958, it had just one main stand. The opposite straight came no sooner than in 1997 and a completely new main grandstand was built in 2006.
But despite not having the new stand yet, already in 2004 record audience saw Iceland win 2:0 against Italy. Despite this being only a friendly, the game went down to history with not only the score on the pitch, but also the 20,204 people around it.
Apart from the national team of Iceland who use it for all major games, the ground also houses matches of local club Fram Reykjavík.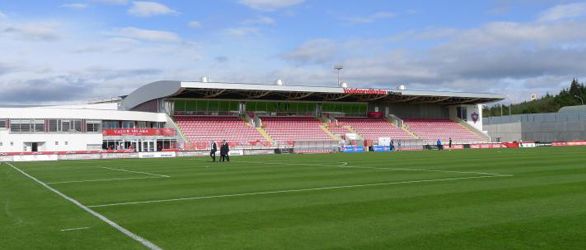 Photo: Groundhopping.se
Built from scratch in the place of its predecessor, the new stadium was opened in May 2008, after 4 years of works. Though it has only one stand, the ground can hold 3,000 people, all covered. The roof is in fact part of an indoor arena behind the stand. The hall can be used both for sports (even football) and commercial events.
The stadium is home to Valur, one of Iceland's most important teams. Along with Fram they create the Reykjavik football derby, Iceland's biggest.
In 2007 naming rights deal was secured for the venue. Until late 2012 it will be called Vodafone völlurinn.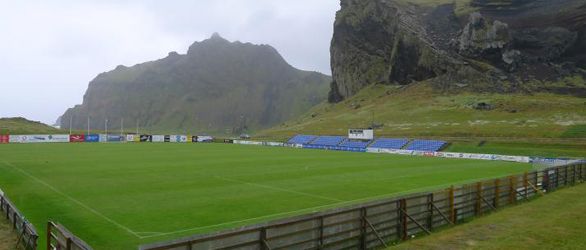 Photo: Groundhopping.se
Westman Islands, an archipelago of 15 volcanic pieces of lands has only one human settlement, island and town of Heimaey. And on that island stands Hásteinsvöllur, single football stadium in this region, with seats for 1,500 people on two stands.
Southern one is built with reinforced concrete and has changing rooms underneath. Northern one, bigger, is based on sloped land. Both are uncovered, but works on this element are ongoing in the south of the ground.
Hásteinsvöllur is distinctive not for its infrastructure, but for the breathtaking landscape around it. For local residents this is also a reminder that land here may move fast with active volcano near, like it did in 1973, forcing all people to leave and destroying part of town.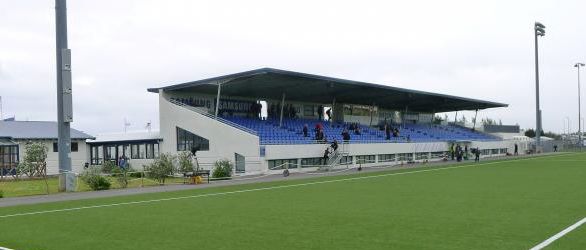 Photo: Groundhopping.se
The football side Stjarnan (just outside Reykjavik) is most famous for their players' goal celebration, very well prepared and unique, renowned thanks to social networks like YouTube. Locally they're also known for vocal supporters, who received their national award for best support in 2012.
All this despite rather limited chances with just one stand at the stadium (900 seats, covered). Currently the ground is called Samsung Völlurinn for commercial reasons.